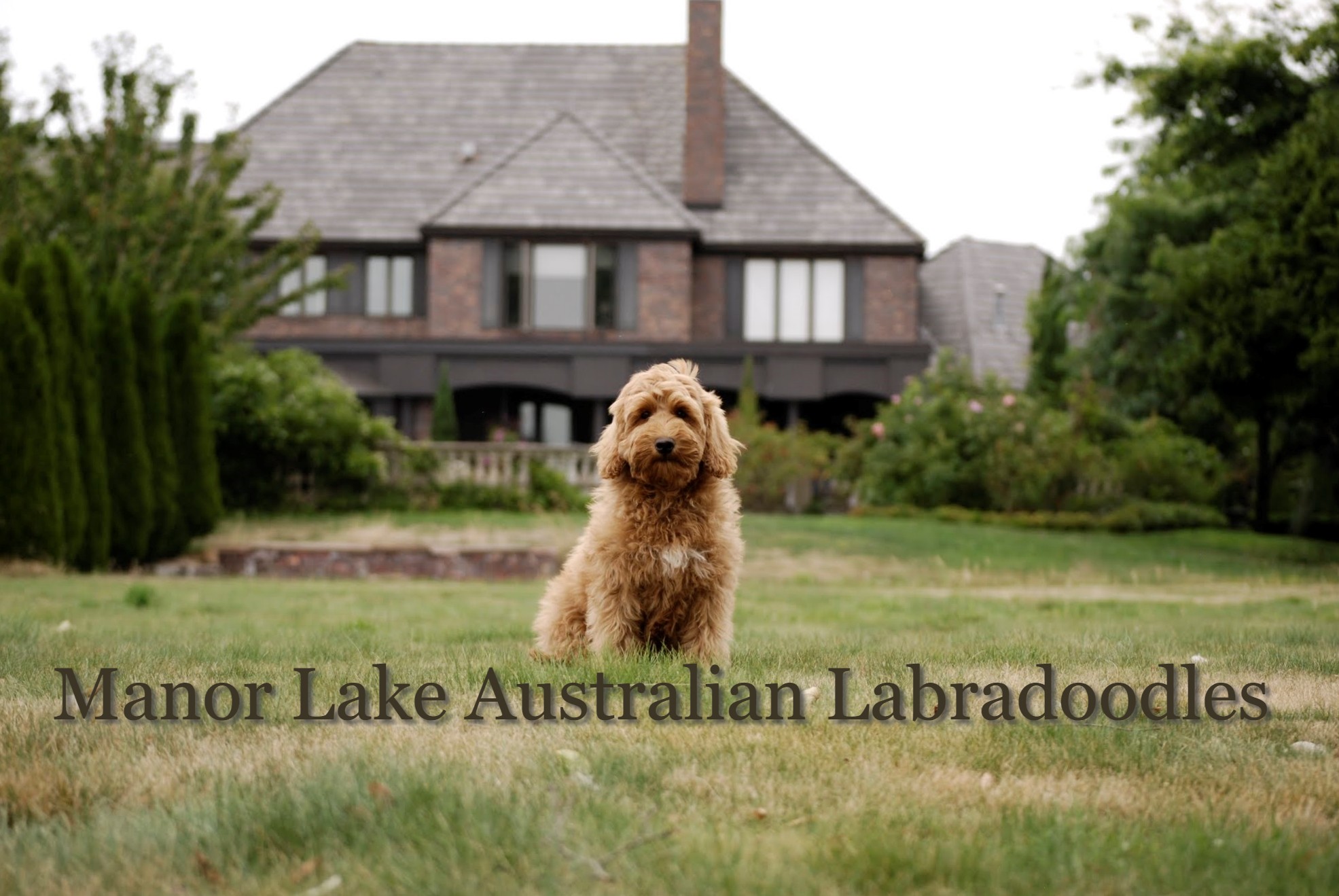 Since 2003, we have been raising quality multi-generational Australian Labradoodles. We offer miniature, medium, and standard sized Australian Labradoodles that are allergy and asthma friendly as well as non shedding in all colors including apricot, black, caramel, chocolate/café, cream, parti, and red. One look into their intuitive, expressive eyes and you will see why we have dedicated over fifteen years to this spectacular breed!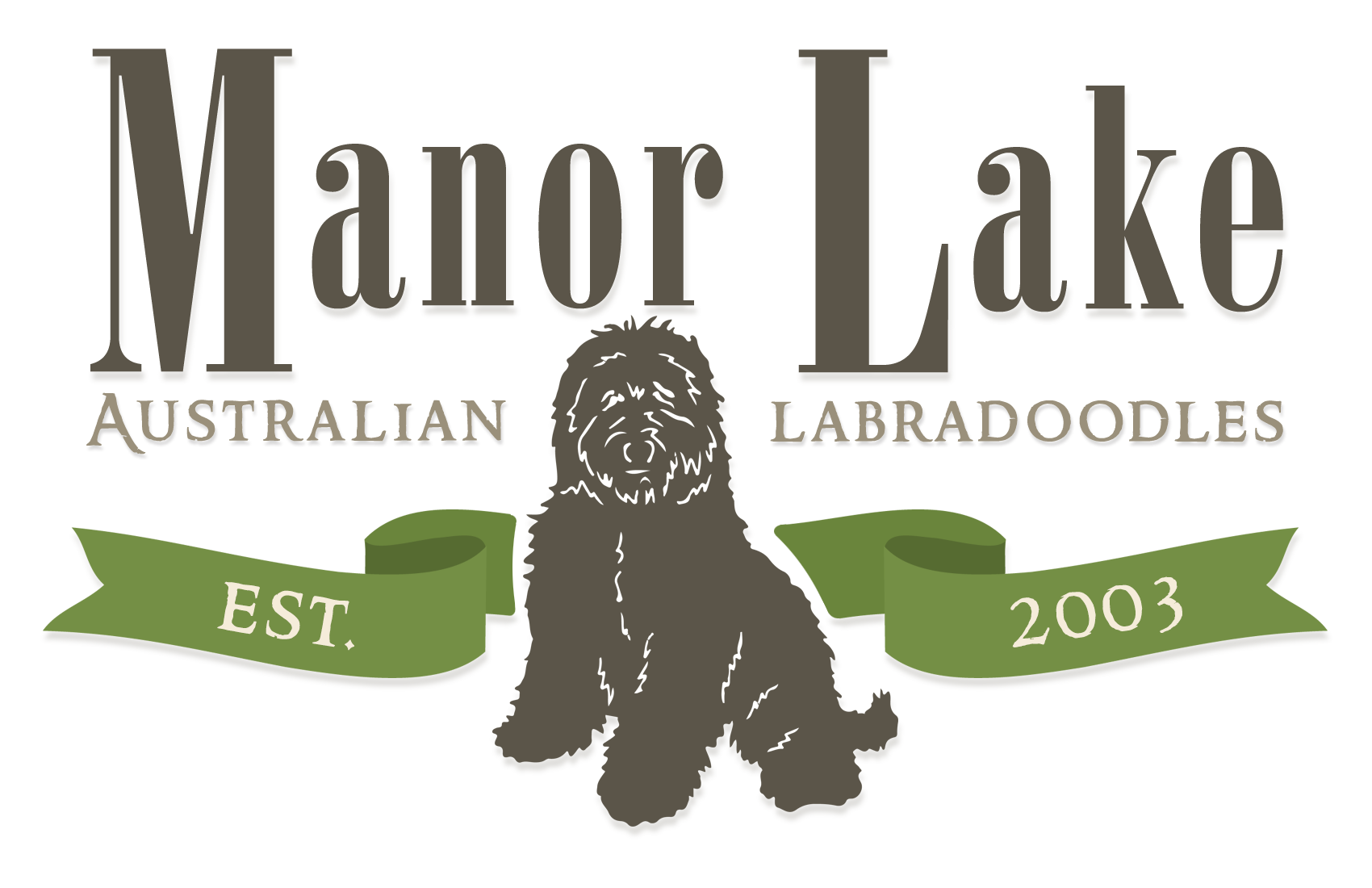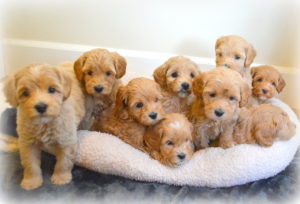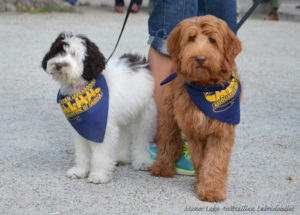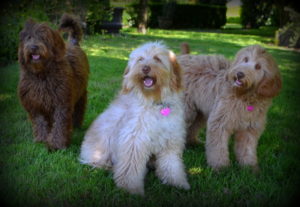 About Us
Why Australian Labradoodles?
We raise Australian Multi-Generational Labradoodles for many reasons. The Australian Labradoodle has become a breed that is noted for its high intelligence, asthma and allergy friendliness and no to low shedding, and easy trainability. Their playful and endearing personalities make them loving and loyal family companions. Combine all this with excellent health and fantastic temperaments and you have the dog we love!
A Love For Dogs
Our Labradoodles are hand raised and whelped in our home with love and lots of attention from our family, extended family, and full-time staff. We have a number of Australian Labradoodle dogs and puppies that we keep in our home, in our extended families' homes, and others that are in approved, caring guardian family homes. Our dogs have plenty of room to run and play indoors or outdoors. We take great care in socializing our Australian Labradoodle puppies so they will be a treasured companion from our family to yours!
Our Approach
At Manor Lake, we are only breeding Australian Multi-Generational Labradoodles to the same. Our Australian lines come from the two main research and development centers, Tegan Park and Rutland Manor in Australia.We are a gold paw breeder with the Australian Labradoodle Association of America (ALAA) and go above and beyond their minimum requirements for health testing.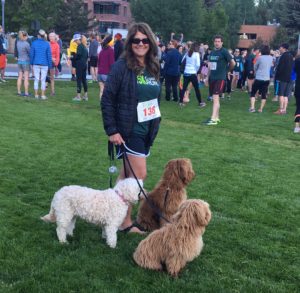 Kim Kochman
Owner/Breeder
Hi, I'm Kim Kochman, the owner of Manor Lake Australian Labradoodles. Along with my family and full-time staff, we raise genuine quality miniature, medium, and standard Australian Multi-Generational Australian Labradoodles. I served as a former vice president for the Australian Labradoodle Association of America (ALAA). After researching the breed, it became apparent to me that the Australian Labradoodle was the right choice for my family with a history of allergies and asthma. We fell in love with these incredible dogs and one thing led to another! We have been in business now for sixteen years.
Office Hours
TUES – THURS:  9 am – 4 pm CST
Please be patient while we get back to you as quickly as we can, thank you!