Available Puppies
Thank you for your interest in our multi-generational Australian Labradoodles! We are delighted to assist you in bringing home one of our puppies! Please email us for additional information at [email protected], thank you!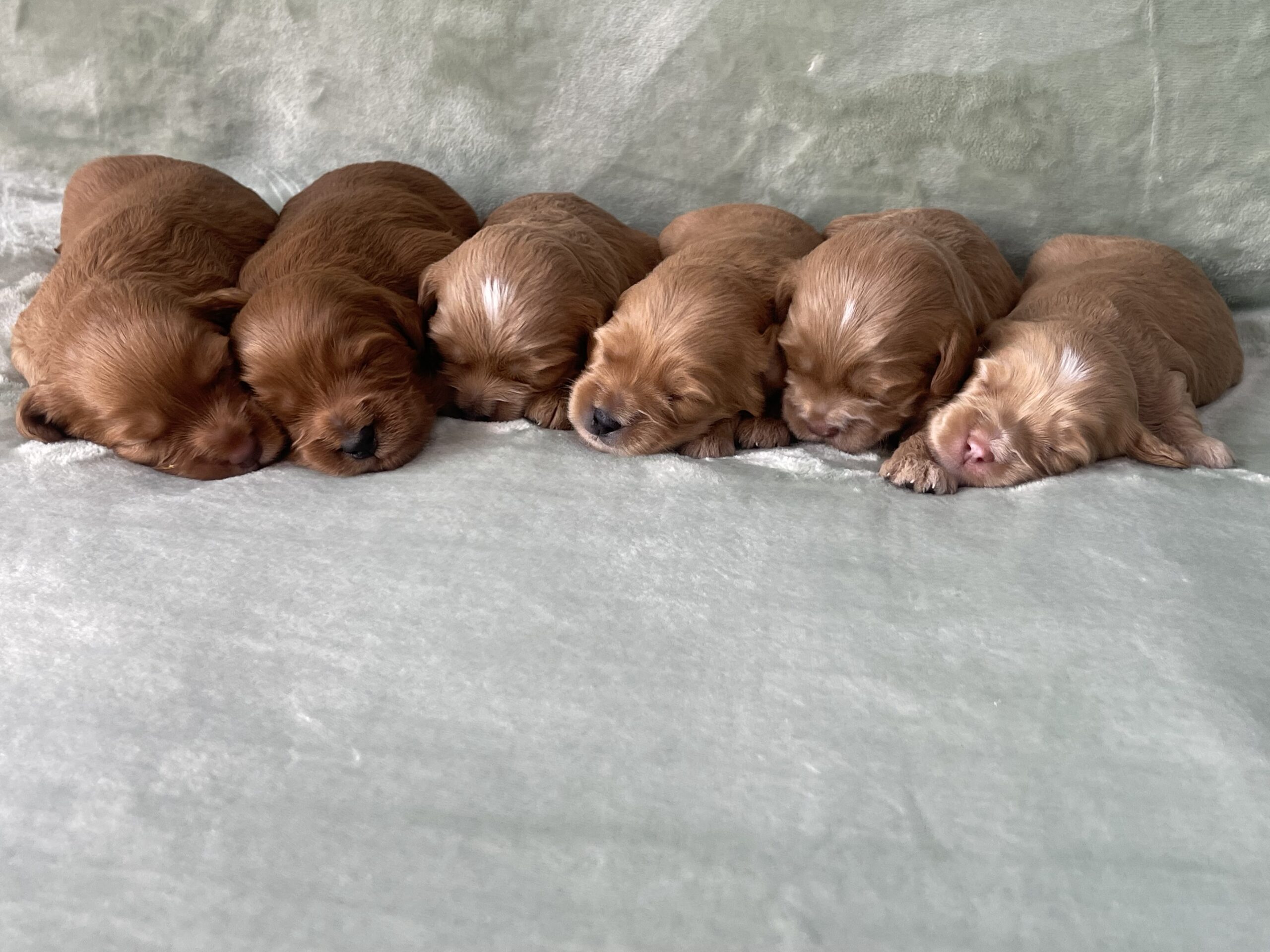 Ambrosia aka "Amber" X So Fire AKA "Ferrari"
Oh goodness, these two are on fire! We are elated to see what sort of red beauties these two bring us!
Amber is a radiant deep red girl who is as beauitful on the inside as she is outside. This girl is affectionate and devoted. Amber is the epitome of everything that is great with the Australian Labradoodle breed, her therapy-like temperament just can't be beat! Ferrari is such a joy! This boy is up for anything as long as he's with his people. His loyalty is top notch and he is an affectionate, sweet, loving boy!
Amber are here now and her darling puppies will be ready to go home right around Christmas or just after.  Their coats will be non-shedding and allergy friendly! We are expecting her puppies to be between 20-30 pounds at full maturity.
We are so excited about this red pairing and hope you are too! To check on available puppes, please submit your application and deposit, and emails us at [email protected], thank you!
Office Hours
TUES – THURS:  9 am – 4 pm CST
Please be patient while we get back to you as quickly as we can, thank you!