Our Labradoodles
About our Multi-generational Australian Labradoodle Breeding Dogs
Our dogs are members of our family! Our breeding dogs' bloodlines originate with Tegan Park and Rutland Manor in Australia who have worked hard for years to advance the Australian Labradoodle with high quality breeding and stringent guidelines.
We breed for quality personality traits and only breed the best quality Australian Multi-Generational Labradoodle breeding stock! We follow the guidelines and standards established by the Australian Labradoodle Association of America (ALAA) and are Gold Paw Member Breeders. 
Health testing is very important to us, and we only use the most up-to-date and advanced tests available. We thoroughly test all of our breeding dogs for proper conformation, DNA profiling, PRA testing, hips and elbows testing, patellas, and eye certification through CERF/OFA.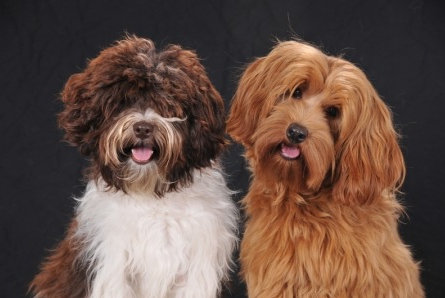 Office Hours
TUES – THURS:  9 am – 4 pm CST
Please be patient while we get back to you as quickly as we can, thank you!