If you are looking for a puppy ready to come home to you right away, our older puppies are a great option for you! Please contact us for more information about our darling older puppies we have available at [email protected] Thank you!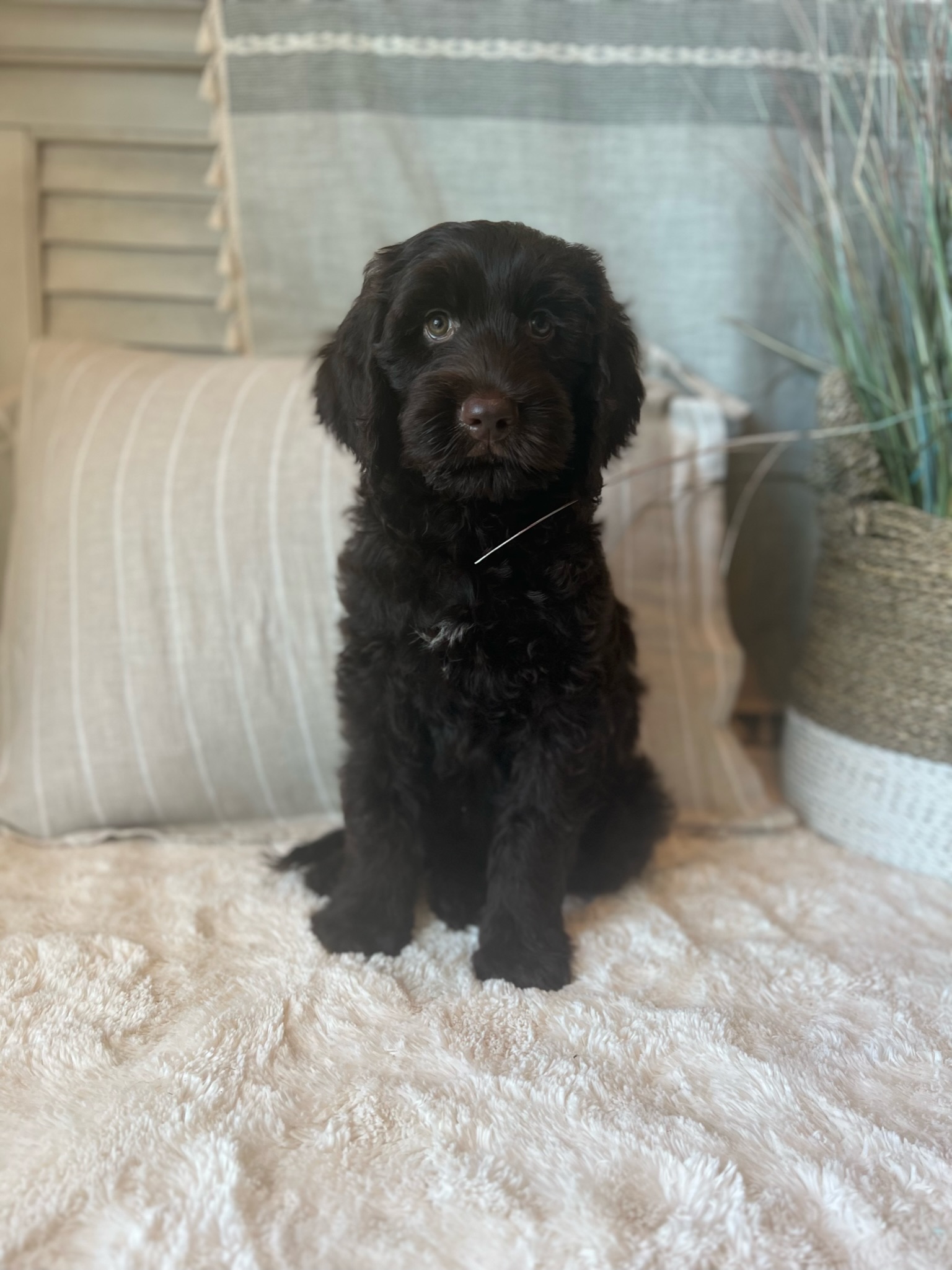 Bennett
Our Bennett boy is so fabulous! He has a therapy-like temperament that is gentle, calm, cuddly and affectionate. He is the ultimate family-companion! Bennett will be about 40-45 pounds at full maturity, he is a large medium with a beautiful chocolate coat that is allergy and asthma friendly. Bennett is ready to join his forever family at any time. He is just about 3 months old and the sweetest thing!
Older Trained Puppies
It is with great excitement we can offer families selected older trained puppies for an additional cost. Over our several week training program, your puppy will various on and off leash training, that will be practiced in a variety of settings and environments. 
Candidates for our Training Program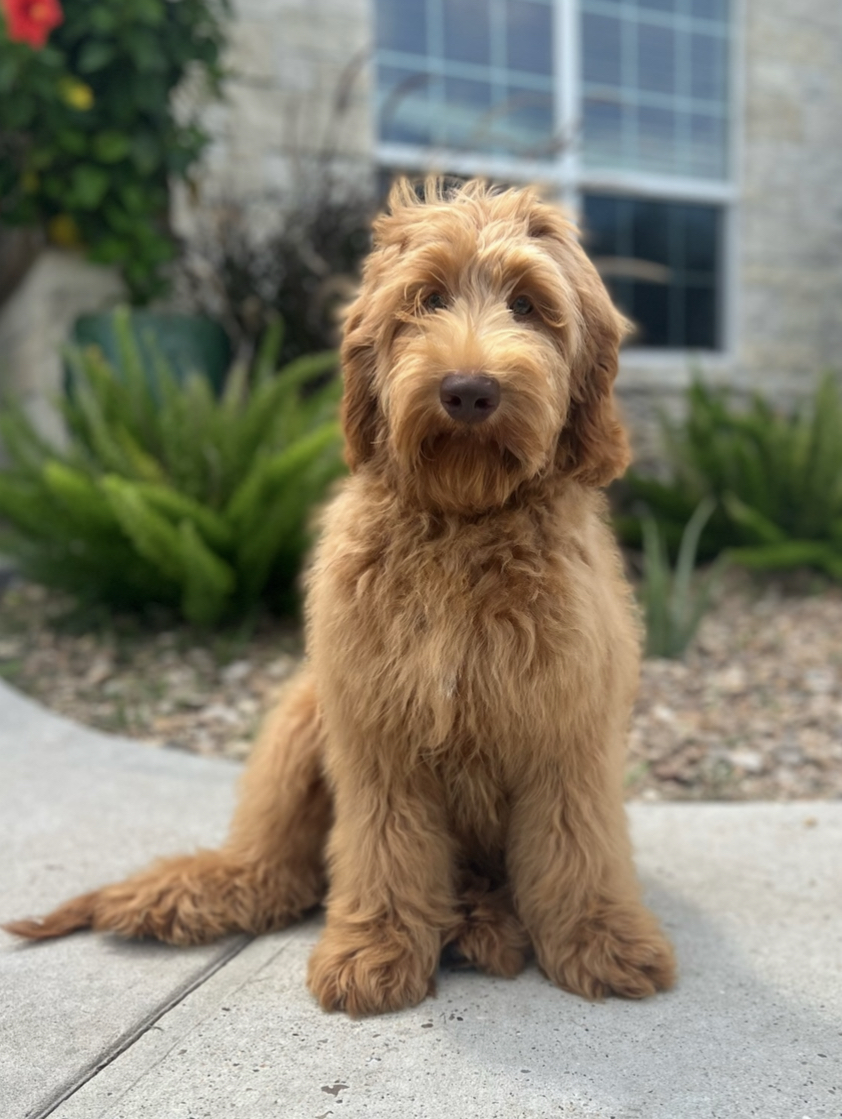 Jack of Hearts aka "Jack"
Jack has just completed an extensive, several months training program! Where he has mastered on and off leash commands. Including, but not limited to: sit, wait, come and load up. He is crate trained goes potty outside. He has practices his training in various settings: in the home, kids playgrounds, wineries and restaurants, shops, etc. Jack is 10 months old and full grown at about 40 pounds. He has a wonderfully sweet, loving and playful temperament; making him the ideal family dog! If you are interested in bringing Jack home to join your family, please email us at [email protected], thank you!
Office Hours
Mon – Thurs: 9 am – 4 pm CST
Fri:  9 am – 3 pm CST
Mailing address
13002 Highway 6, suite 1118 Santa Fe, TX 77510