If you are looking for a puppy ready to come home to you right away, our older puppies are a great option for you! Please contact us for more information about our darling older puppies we have available at [email protected] Thank you!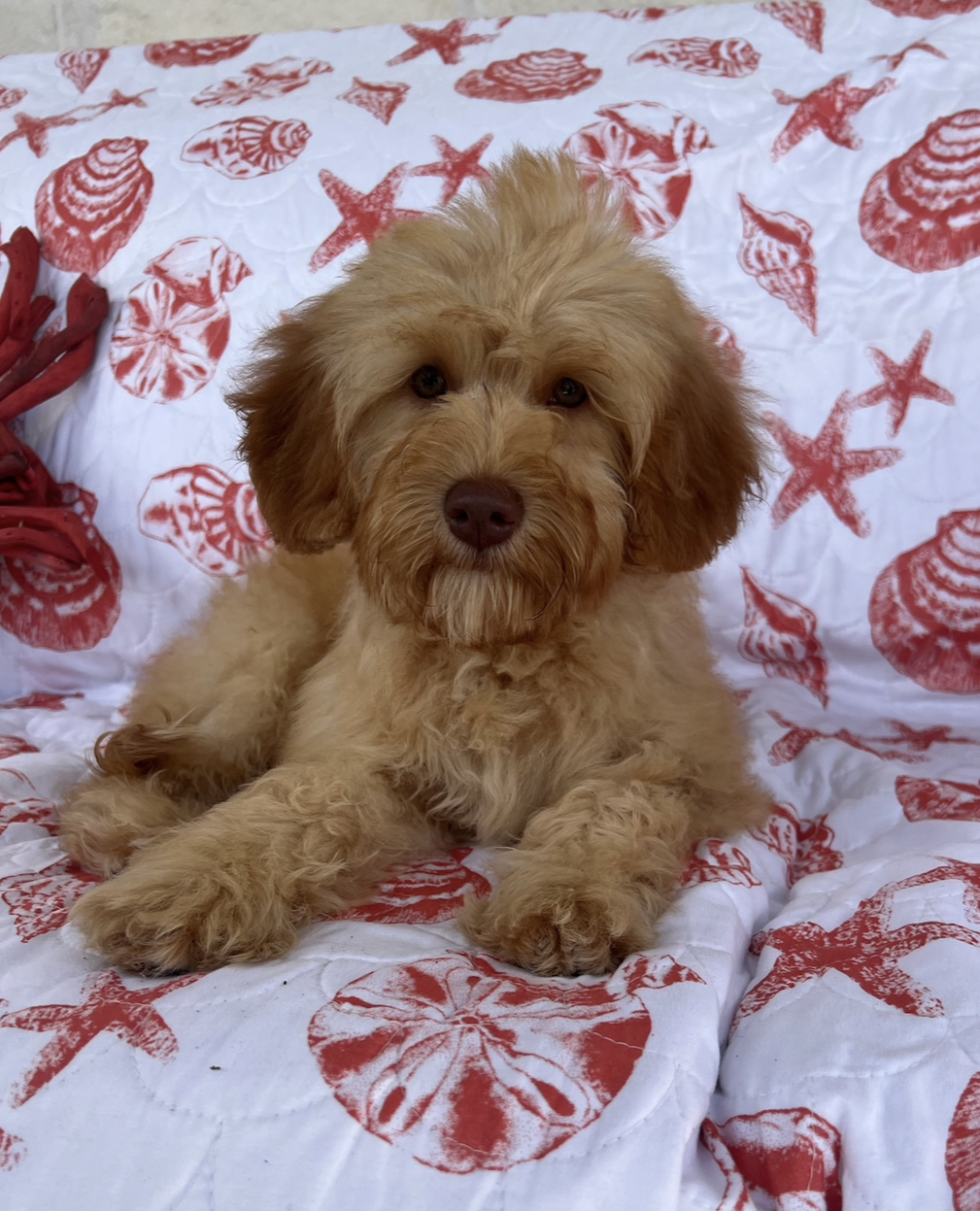 Delilah
A sweet family companion
The sweet Delilah is ready to join her forever home! This beautiful girl will be about 20 pounds at full maturity and has a stunning apricot  wavy-fleece coat, that is non-shedding as well as asthma and allergy friendly. Delilah is such a gentle and loving girl, she is as cuddly and charming as they come! She is a calm and inquisitive sweetheart that will be your best friend and loyal puppy dog. If cuddles, snuggles and companionship are what you are looking for, then, Delilah is your girl! 
Please submit an application if you are interested in our darling Delilah and email us at [email protected], thank you!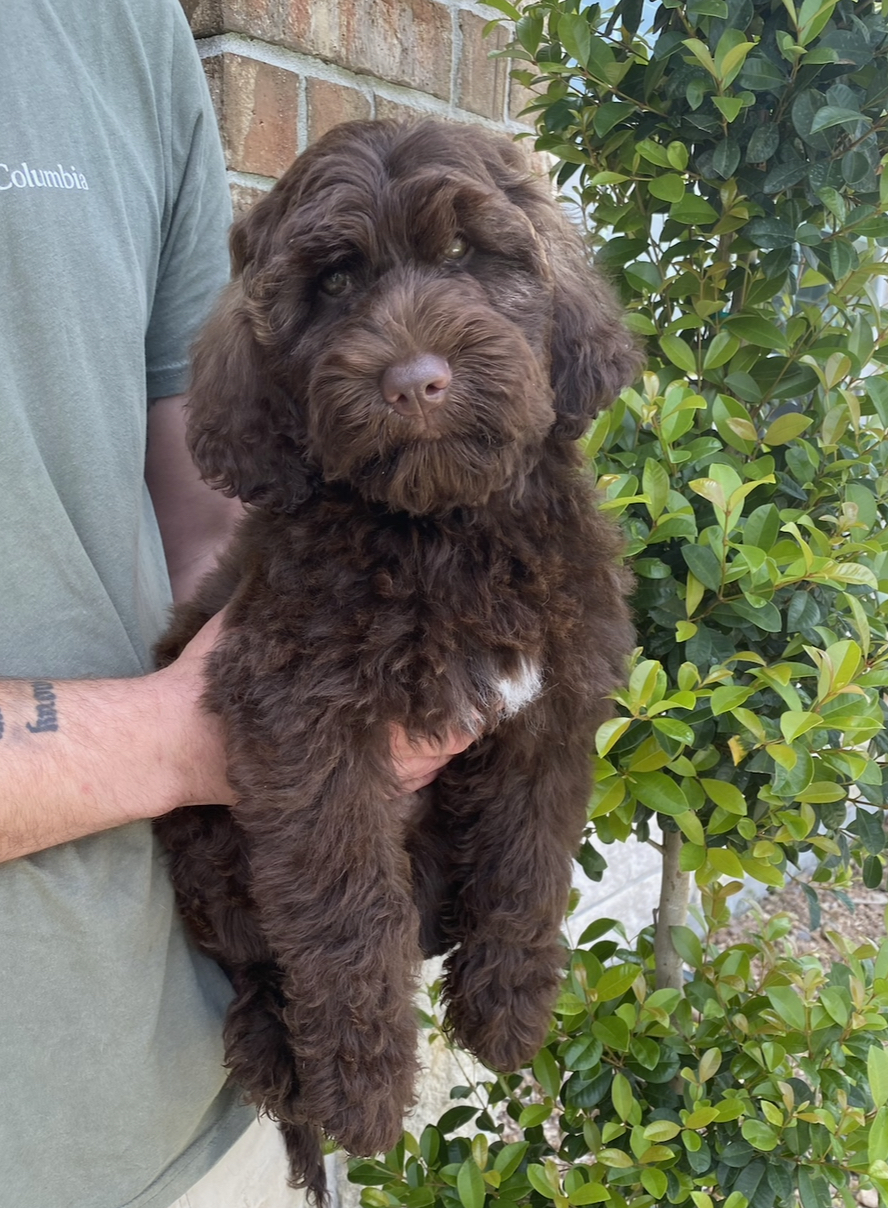 June
Dream girl
The beautiful and delightful June is ready to join her family! She has a stunning chocolate with white wavy-fleece coat, that is allergy and asthma friendly as well as non-shedding. She will be right about 30 pounds at full maturity. This girl is all about love and she's not afraid to let you know! She gives the sweetest kisses, follows you around wherever you go, and is just content in your arms. This girl is up for a playdate, jaunt around the property, and snuggling on couch. She has a great mild-mannered temperament that is equally loving as playful.
Please submit your application and email your inquiry to us at [email protected], thank you!
Older Trained Puppies
It is with great excitement we can offer families selected older trained puppies for an additional cost. Over our several week training program, your puppy will various on and off leash training, that will be practiced in a variety of settings and environments. 
Candidates for our Training Program
Please email us your inquiry for available older trained puppies. Thank you!
Office Hours
Mon – Thurs: 9 am – 4 pm CST
Fri:  9 am – 3 pm CST
Mailing address
13002 Highway 6, suite 1118 Santa Fe, TX 77510