Guardian Home Program
We are currently accepting applications for Guardian Homes around our Texas location. Please submit an application and email us at [email protected] for more information
Guardian Home Candidate(s)
Your content goes here. Edit or remove this text inline or in the module Content settings. You can also style every aspect of this content in the module Design settings and even apply custom CSS to this text in the module Advanced settings.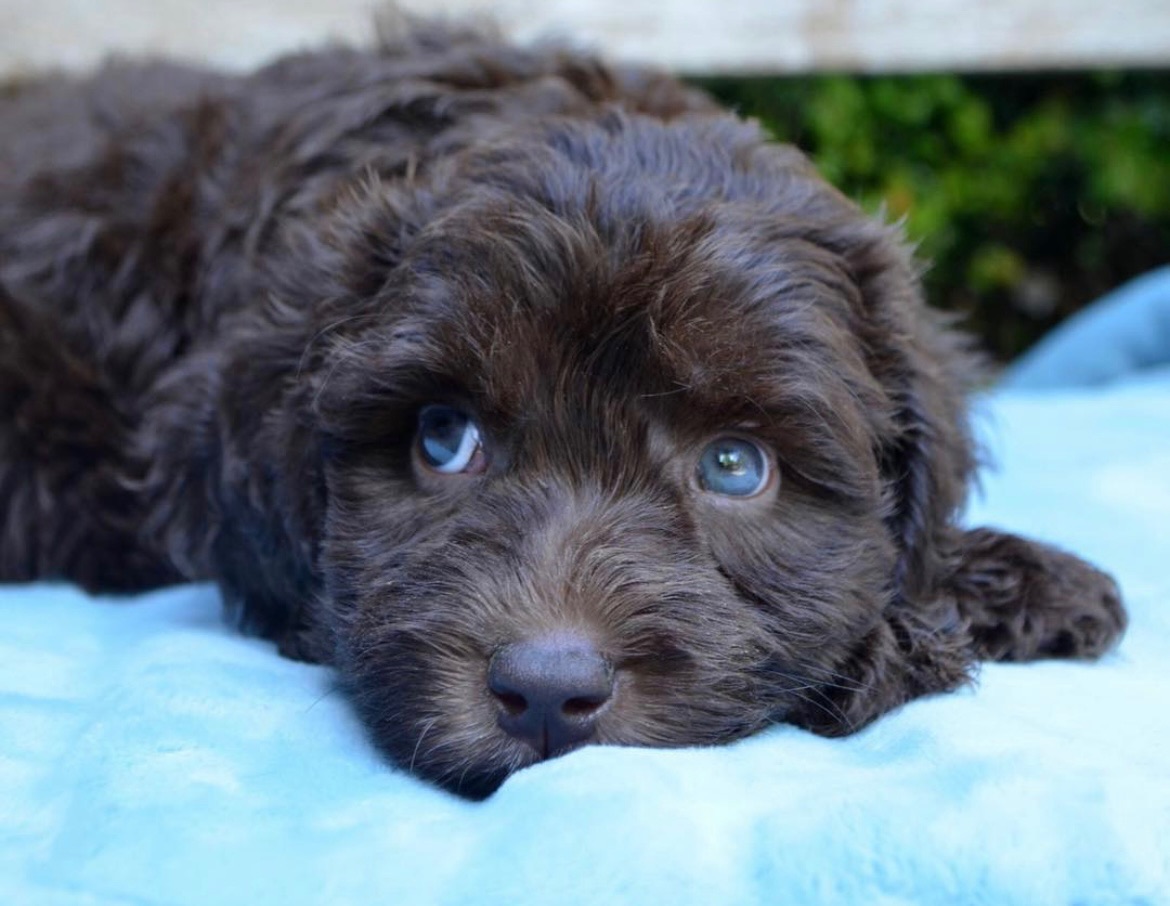 What is a Guardian Home?
A Guardian Home is  where one of our Manor Lake Australian Labradoodle dogs or puppies is chosen for our Manor Lake breeding program and lives with a wonderful family as their forever pet. Manor Lake Australian Labradoodles retains all breeding rights for all males and females, and the guardian family gets a "pick of the litter" pet for a discounted price. The Australian labradoodle puppy or dog will live with you and come to Manor Lake for required tests, when it is time to be bred, and when she is ready to have her puppies.
What are the requirements to be a Guardian Home?
In order to qualify as a Guardian Home for Manor Lake, you must live within a 60 mile radius of either our Texas or Washington locations. We require the family home to be a safe environment for our puppies and dogs, this includes a fenced yard or an invisible fence, as well as providing stability and security, by not leaving your puppy/dog alone for an extended period of time.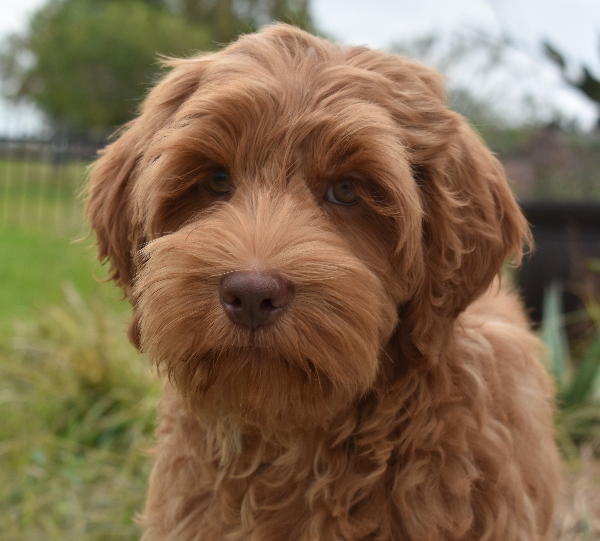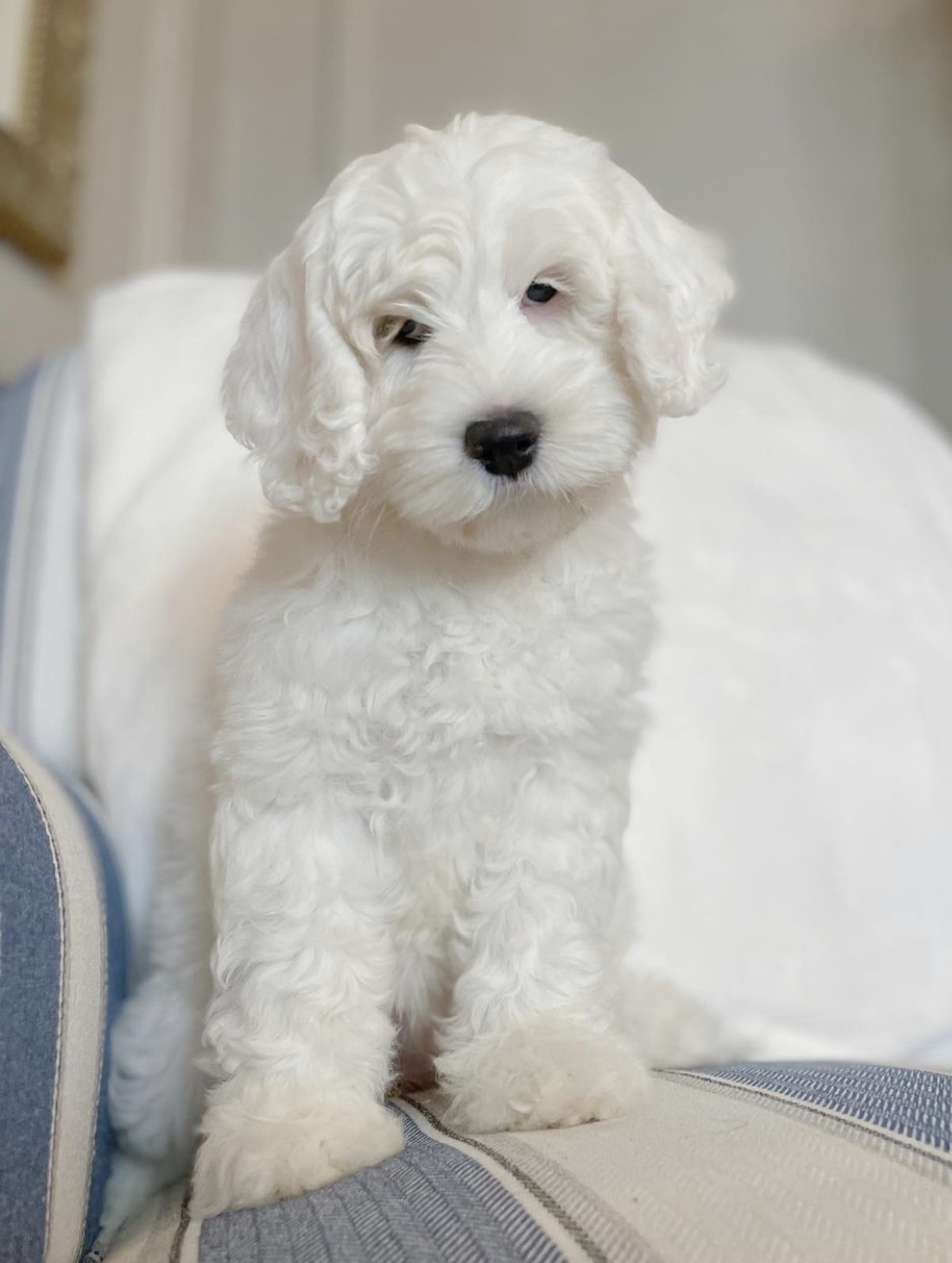 What does being a Guardian Home entail?
As a Guardian Home we require a willingness to maintain open lines of communication with Manor Lake with any matter related to your puppy/dog. Your puppy/dog needs to be groomed (ear cleaning, nails, coat, etc.) on a regular basis. This can be done with your groomer or Kim's groomer, this ensures the dog is in good shape at all times. You must feed your puppy/dog EarthBorn Unrefined Smoked Turkey Ancient Grains & Superfoods. Maintain regular socialization (meeting new people, car rides, play dates, etc.) and complete an obedience class. We must receive monthly updates with pictures. Follow Manor Lake's recommendations for puppy/dog basic health care and veterinarian care, etc. You must notify Manor Lake as soon as your girl comes into heat, if she is to be bred, Manor Lake will care for her for approximately 7-10 days and then picked up. She will need to be returned to Manor Lake 10-14 days before expected due date, and will stay with us for approximately 8 weeks after delivery. Male Guardian Home dogs will need to come to Manor Lake for approxmately 7-10 for breeding and then returned home.
Is there a cost to being a Guardian home?
Yes, you can become a Guardian Home for a discounted price of $500.00. As a Guardian home you are responsible for non-breeding veterinary expensses, regular grooming care, and food. Females will breed and deliver up to four litters before retirement and begin after one year of age but not after six years of age. Upon completion/fulfillment of Guardian Home contract, ownership will be transferred from Manor Lake Australian Labradoodles to Guardian Home. Your dog will be spayed/neutered at the expense of Manor Lake and at a vet of our choosing, as well as any other breeding specific health testing or expenses.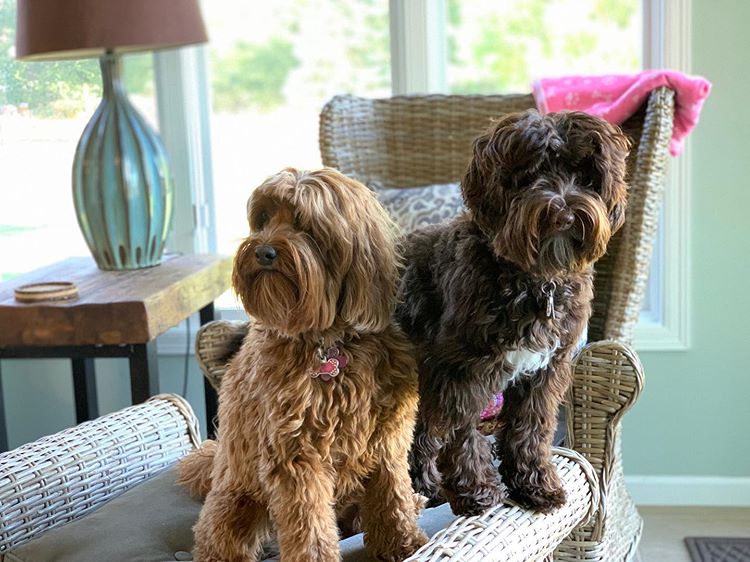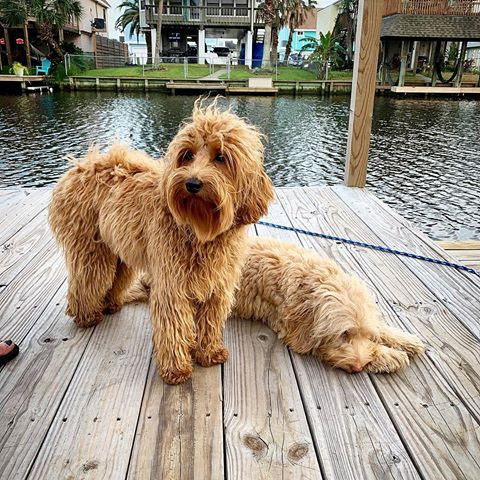 Are there benefits to being a Guardian Home?
Yes! The puppies and dogs that go to Guardian Homes are the very best Manor Lake has to offer; when we pick puppies for our breeding program there are specific qualities we look for. Temperament is first, followed by allergy friendliness and non-shedding, and proper structure and boning. Along with receiving a fantastic furry companion, being a Guardian Home family allows you to experience the same joy we do, knowing your pets' sweet puppies will be joining their forever families all around the world!
Interested in joining our Guardian Home program?
Office Hours
Mon – Thurs:  9 am – 4 pm CST
Fri:  9 am – 3 pm CST
Mailing address
13002 Highway 6, Suit 1118 Santa Fe, TX 77510