Testimonials
Words from our extended Manor Lake Australian Labradoodles family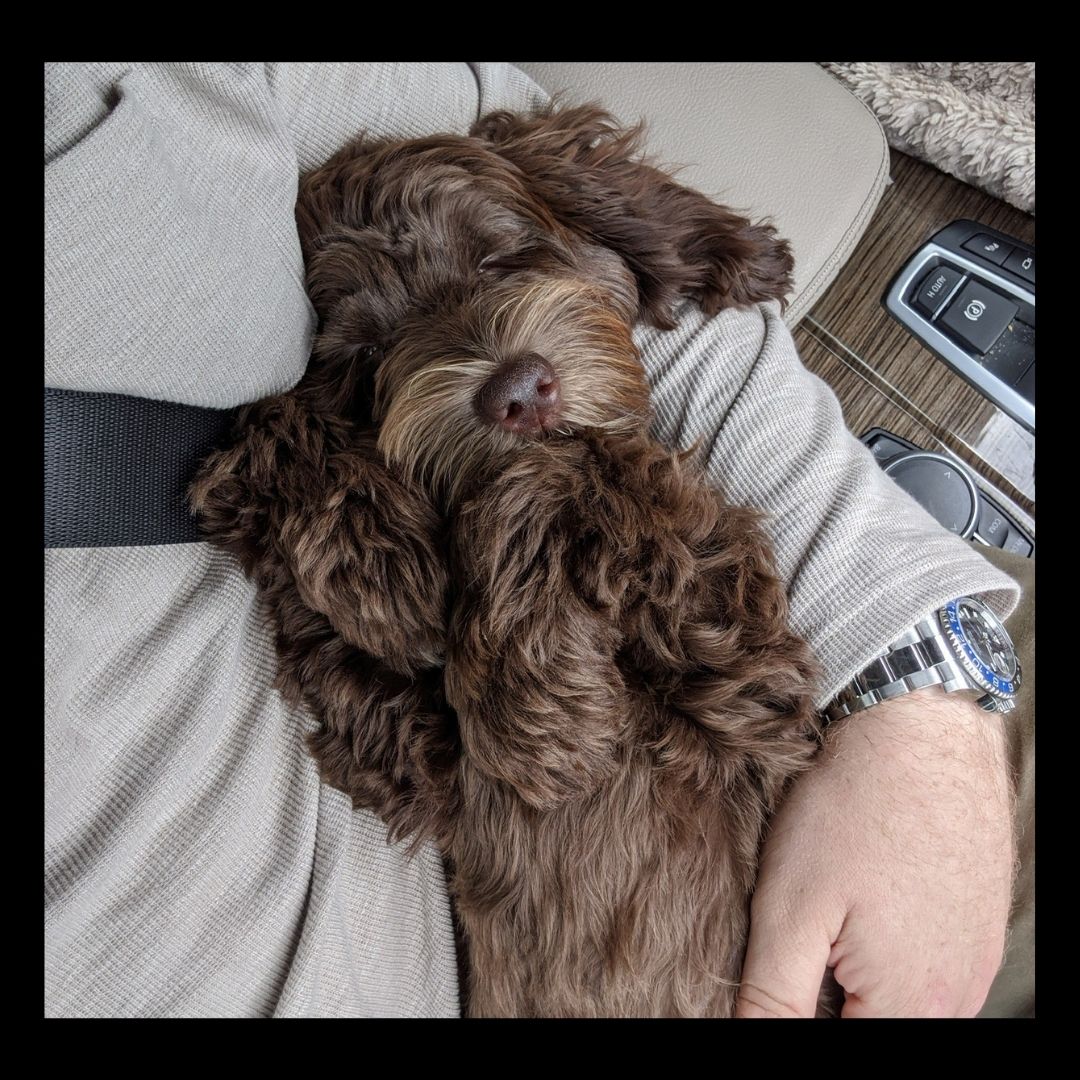 Jake H.
"Stella, as we named her, is the most amazing dog I've ever known. She is affectionate, friendly/social with all dogs and humans, athletic, and has a beautiful overall temperament. I don't know much about breeding dogs, but I often sing Manor Lake's praises when talking to folks about how we came to have such a great dog. She has truly captured our hearts and has enriched our lives beyond my expectation."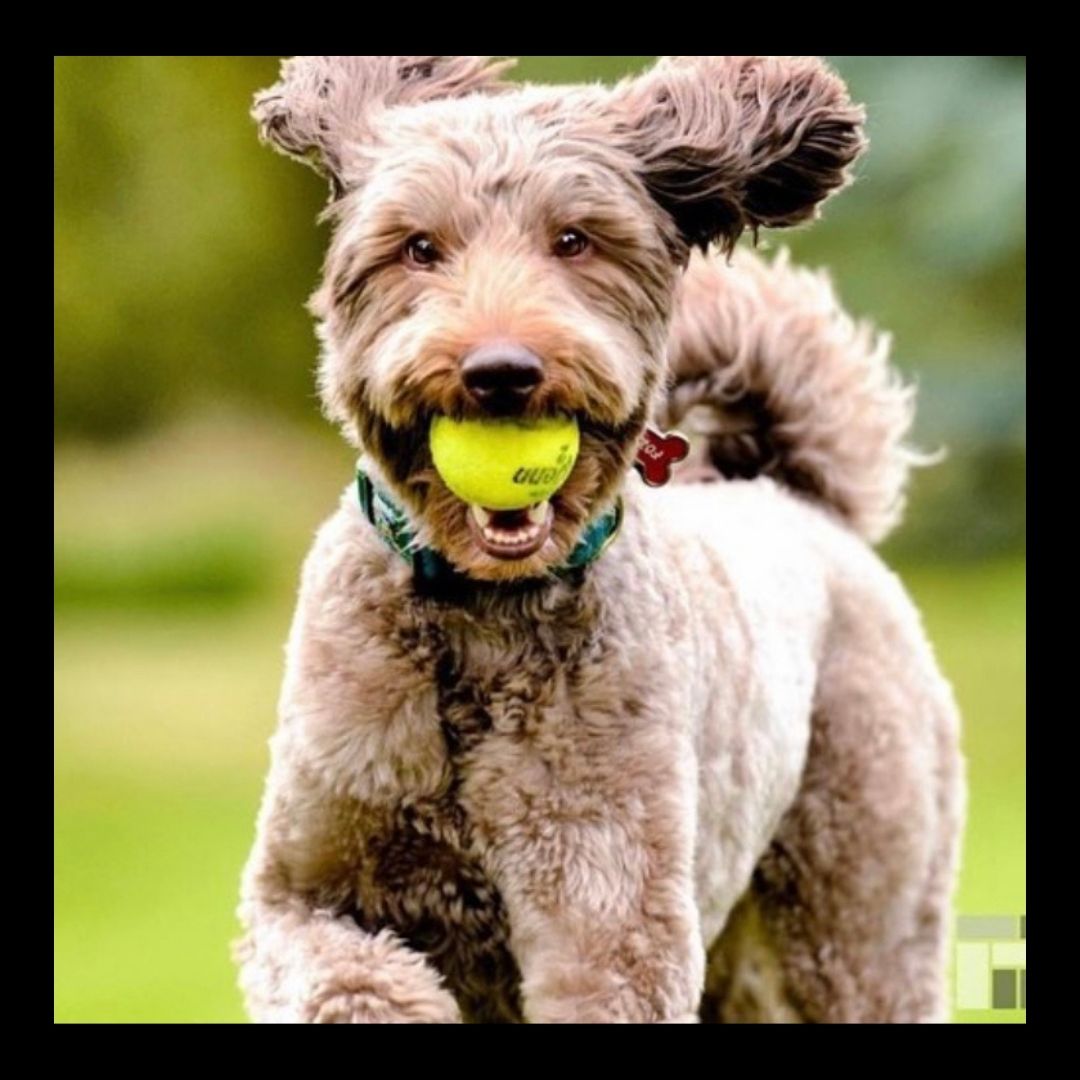 Victoria S.
"Sending a little pupdate on Fozzie. It's hard to believe he is 13 and a half. He still has the spirit of a little pup! He loves to play ball jsut as much as he always has. While his legs get tired his energy for life never fades. Just wanted to send a little thank you. He has been the love of my life for 13 years!"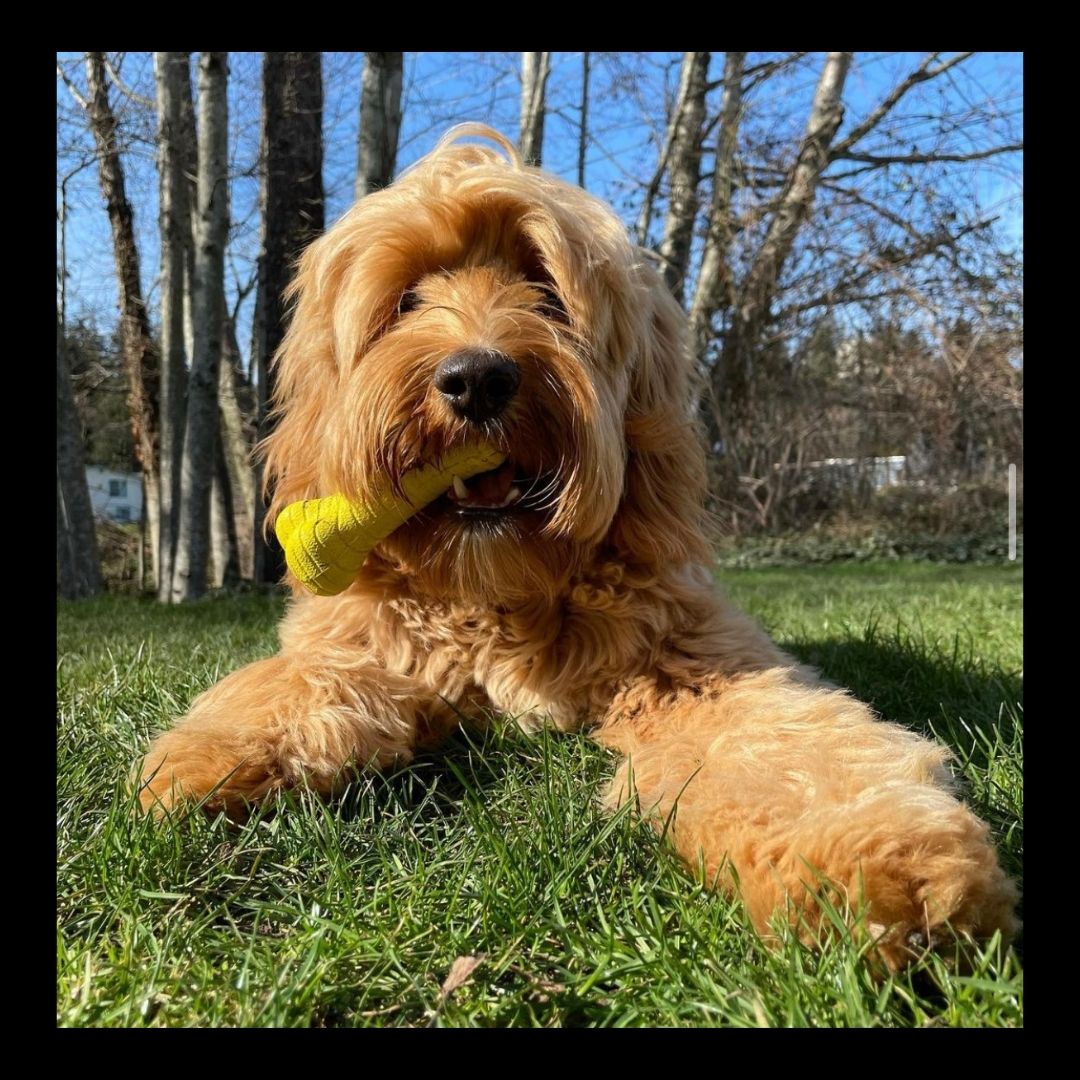 Cristine L.
"Bodhi is now 8 months old and he is growing into his personality! He is the sweetest little bear who loves to cuddle, go for car rides, and play fetch all day long! He learns so quickly and has brought so much joy to our lives. We are so thankful for our forever friend and adventure buddy!"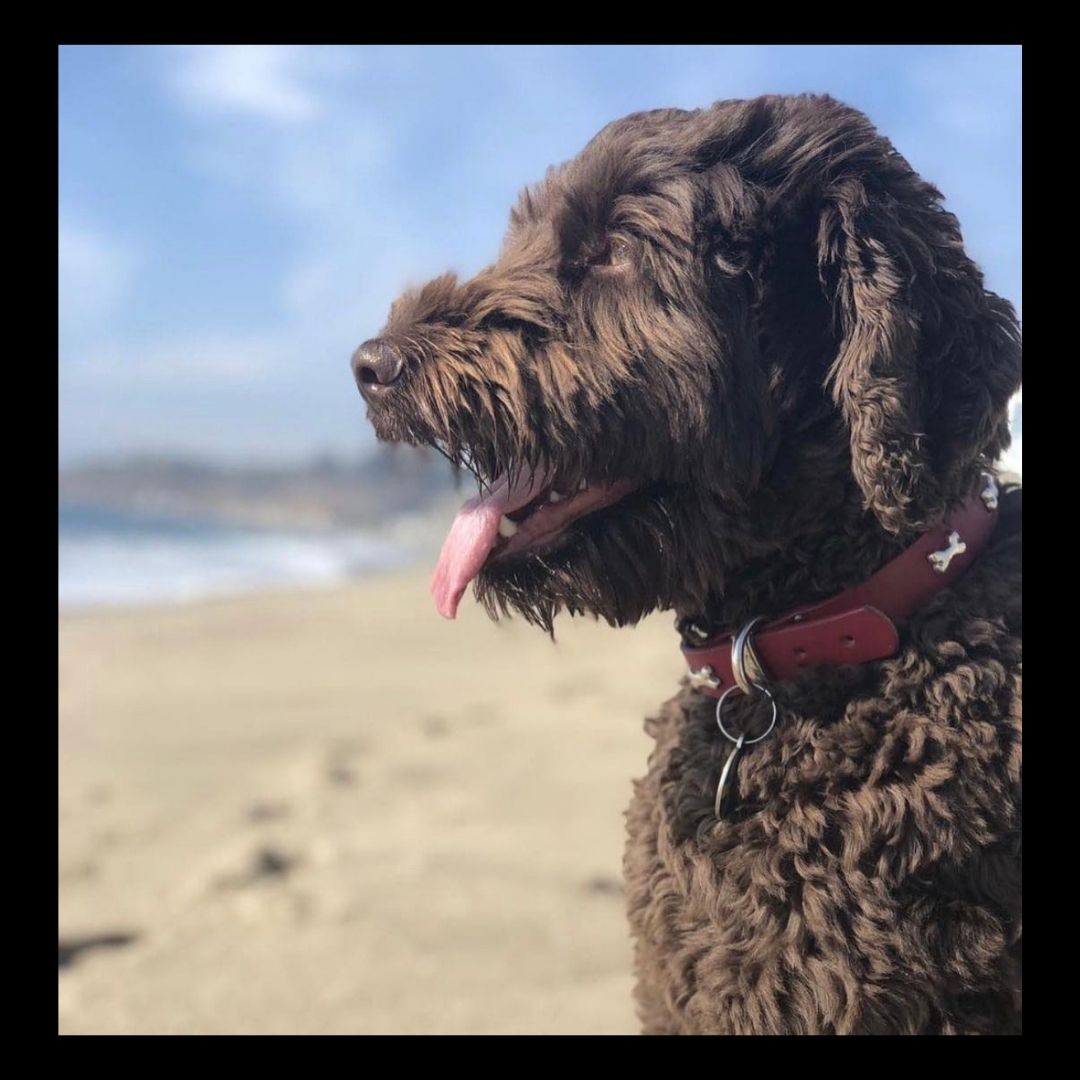 Jenny
"Hi Manor Lake team! My name is Fred! I came from Marvelous and Santana's litter in April 2017. My parents asked me to thank you for all the happiness, laughter and unconditional love you've given our family. I have been an exceptionally well behaved boy ever since I was a puppy! I'm super smart. I know left and right and I know how to clean up my toys and I really really love balls and the beach! I'm a total California beach bum! Sending lots of fluffy hugs!"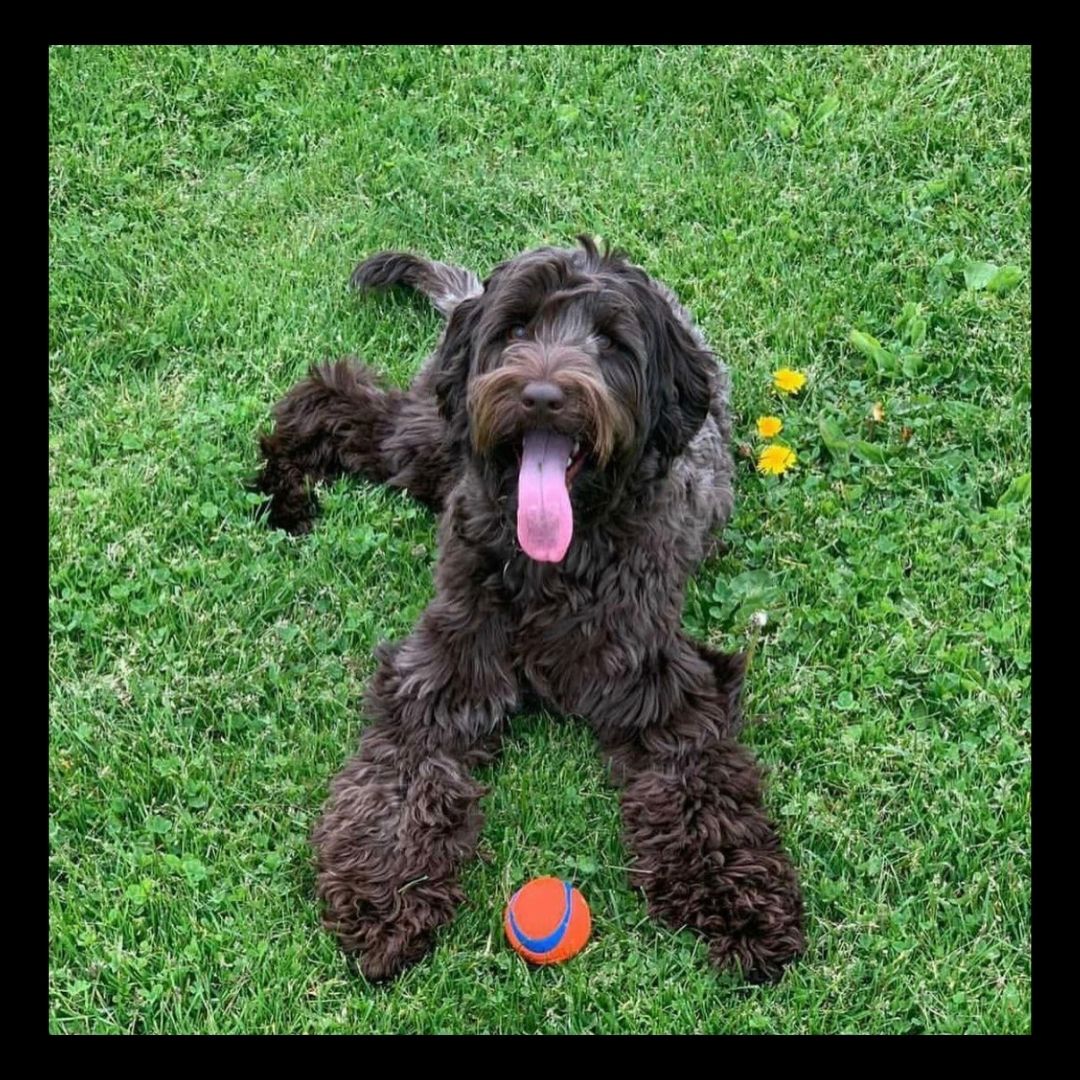 Robyn C.
"Hi guys!! I wanted to swing over and say thank you so much for my sweet Chester! He'll be 3 on September 11th. I'm going to be honest, he was a tough puppy. Mostly because I had no clue what I was doing, but one day it clicked and we got some training and we've been best buddies ever since! I literally wouldn't have survived quarantine without him. We just moved to Dallas and we're loving it, especially since he gets to come to the office everyday with me! Thank you, truly, for gifting me with my best friend. Everyone that meets him says his eyes look into their soul and they do, in the best way. He's incredibly special and I'm thankful everyday."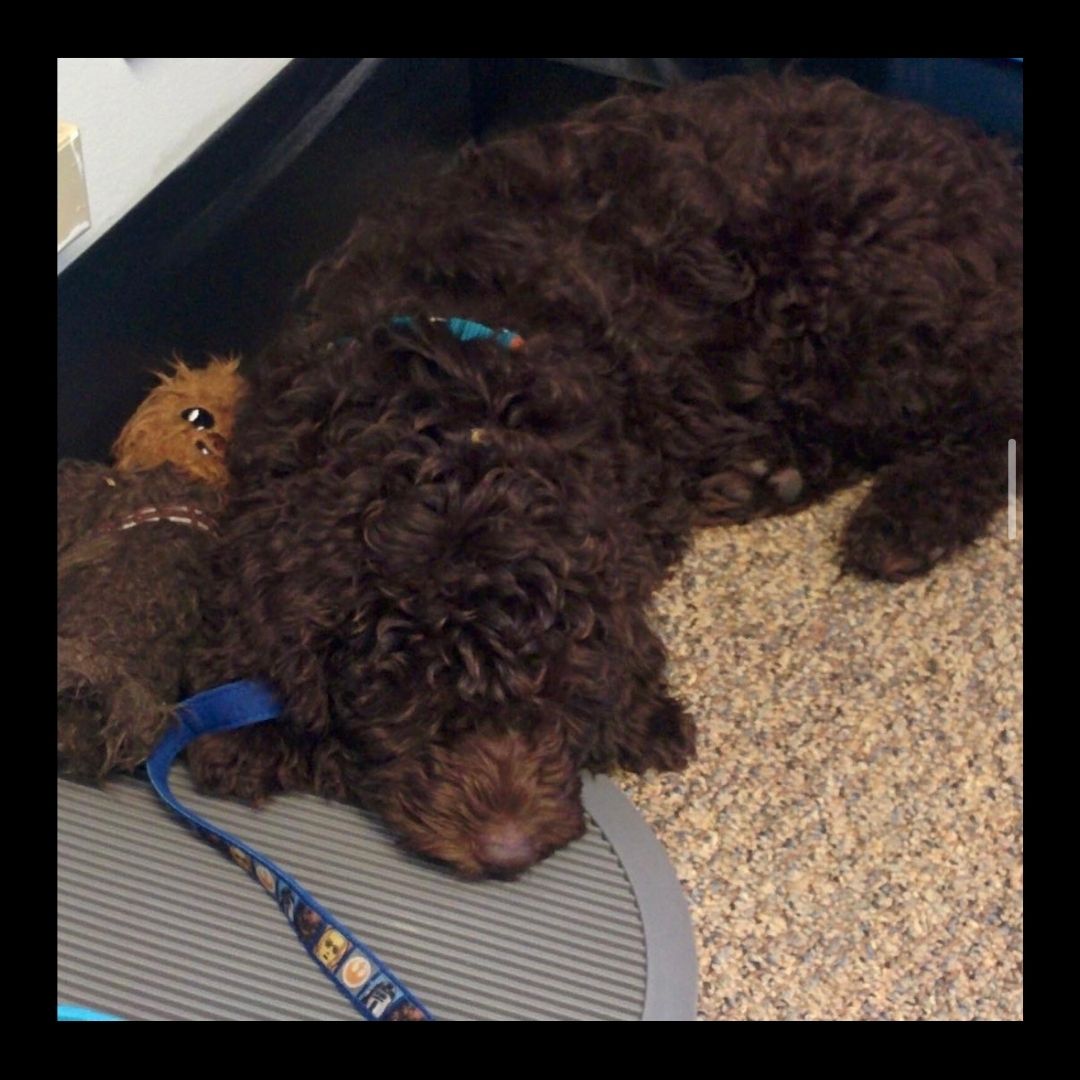 Catherine and Ken
"Just wanted to send a quick update on our wonderful puppy Chewie (Manor Lake Victory x Manor Lake Royal Sonesta). It's been about a month since he joined our family, and already we can't imagine life without him! He is smart, sweet, attentive, affectionate, silly… We could go on and on. Of course we think he is the most adorable little fluff ball (and Ken has no issues with his allergies!) 🙂 We've started introducing Chewie to coming to work with Catherine, and so far he's doing great. He gets lots of love from everyone at the office, and everyone is impressed with how laid back and well behaved he is for such a young puppy. Here's a photo of him at the office today with his favorite toy (and namesake) Chewbacca. Thank you for everything!"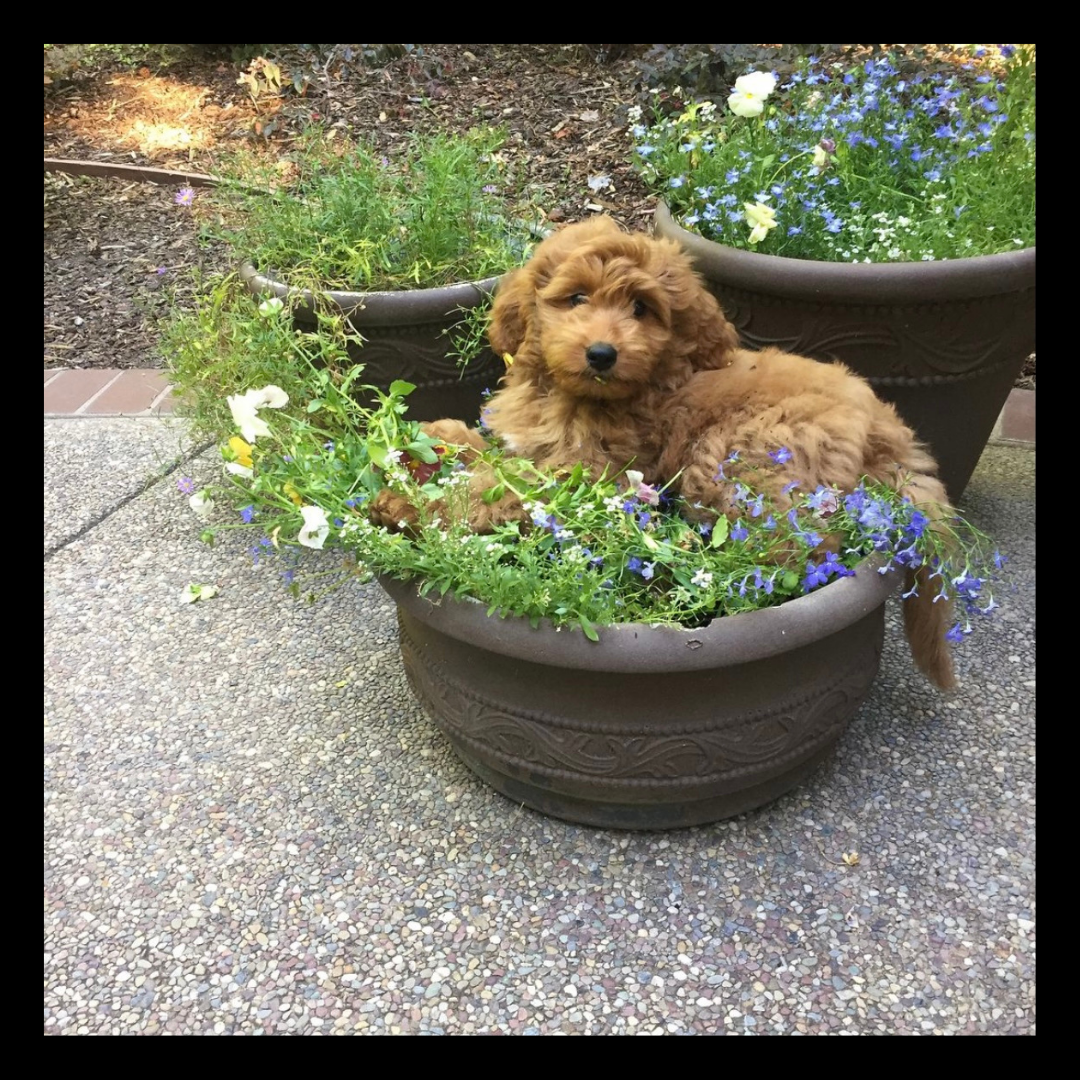 Laurie
"Hope all is well with you and everybody there. We just wanted to check in and let you know that Evrett is such a joy. He is so sweet, smart, so willing and happy to learn. He is already loving walking on a leash, (just had his third in shot series) and knows sit, stay, down, come, go fetch, and of course the occasional need for "leave it" 🙂 he sleeps 8 hours in his crate at night, goes potty outside on his own when the door is open, but yesterday stood waiting there with it close 🙂 he's met our family and loves the grandkids, lots of socialization with friends and their dogs too. We've taken him to our boat and he loved it!"
Kingston family
"Our sweet Hobbes is 5 1/2 months old. We are so happy with happy demeanor and gentle spirit! My husband marvels every single day about hw perfect Hobbes is. ("How did we get such a perfect dog?!?") Of course, I know it's because of you and the wonderful Manor Lake staff. But I will gladly take my husband's adoration for "finding" our sweet puppy 🙂 Truly, Hobbes is the perfect dog. Smart, handsome, easy to train, happy, eager to please, energetic when we want to play or walk, mellow when we need snuggles. He loves being read to at night which is a great way for our boys to practice their reading skills. Hobbes has 257 ardent admirers at our sons' school; he walks the boys to and from school every day and gets so much love from all the studends who can't wait to pet him! He's a superstar in every way, and he makes me very popular everywhere we go! Thank you for the care and excellence you practice in breedign these incredible dogs. You have made us happier than we'd ever dreamed we could be!!"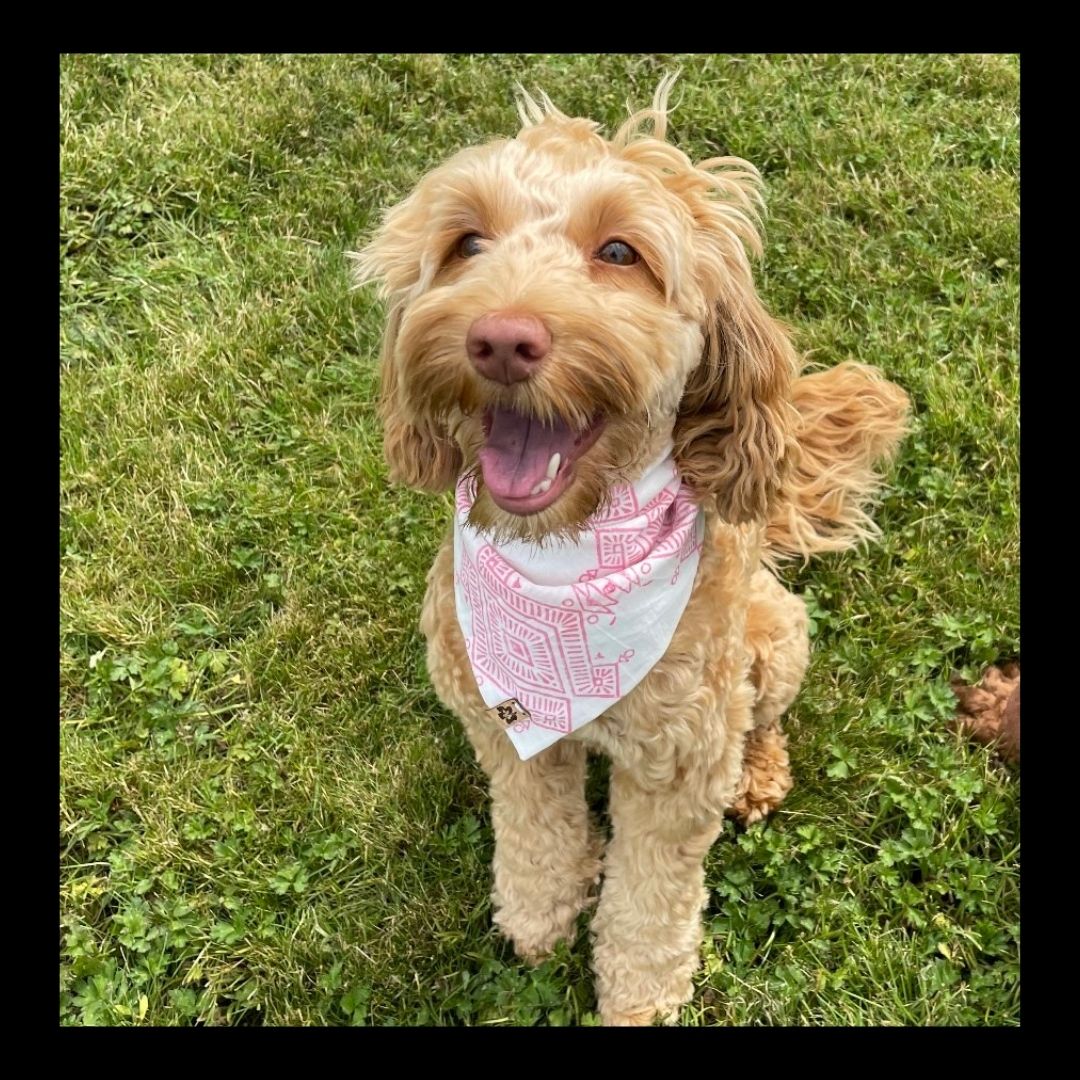 Liz T.
"Hi we wanted to let Manor Lake know how much we love and adore our Molly. Her energy and constant smile can't help but make everyone that meets her love her too. She has brought so much joy to our lives and we wouldn't trade her for anything. Thank so much for our joyful girl!!"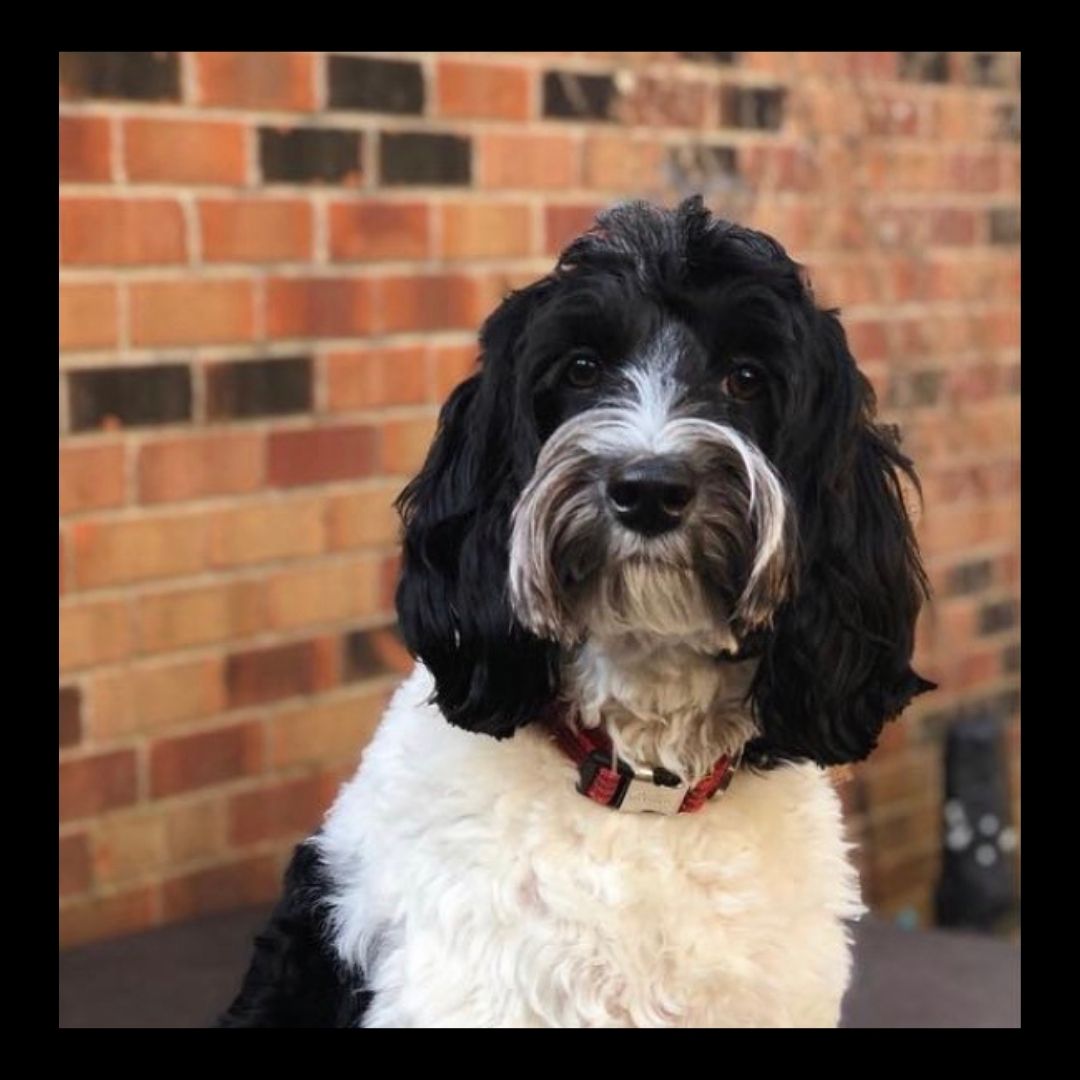 Adam S.
"Tux is celebrating his one year birthday is today and he wanted you to know how happy, playful, loving and so so snuggly!!!He's the best pal anyone could have. Thank you!"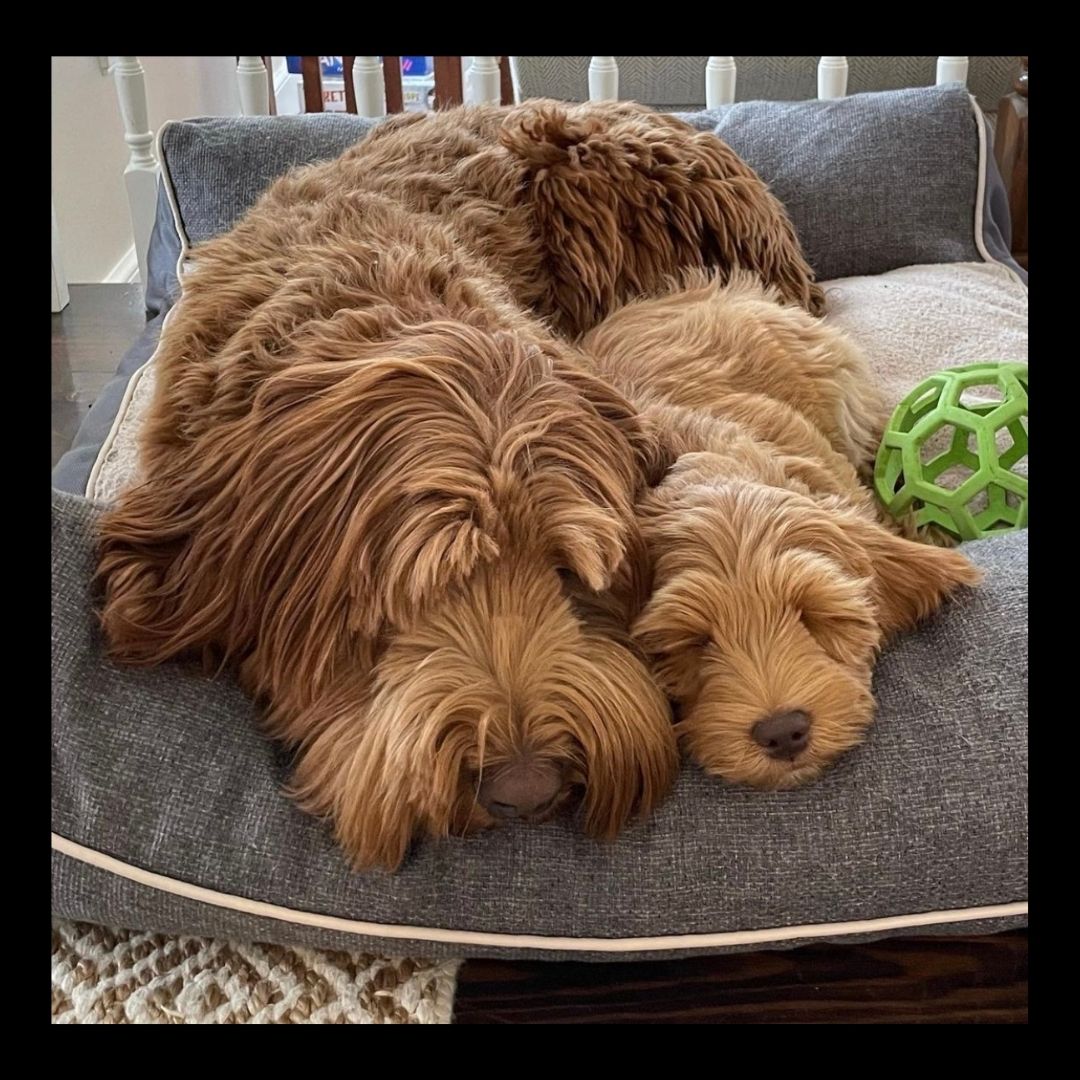 Brooks & Hobbs
"Brooks is 12 weeks old and is perfect! Integrated into our home. Best friends with Hobbs (1 year old), as if they've always been together. Really lovely to see."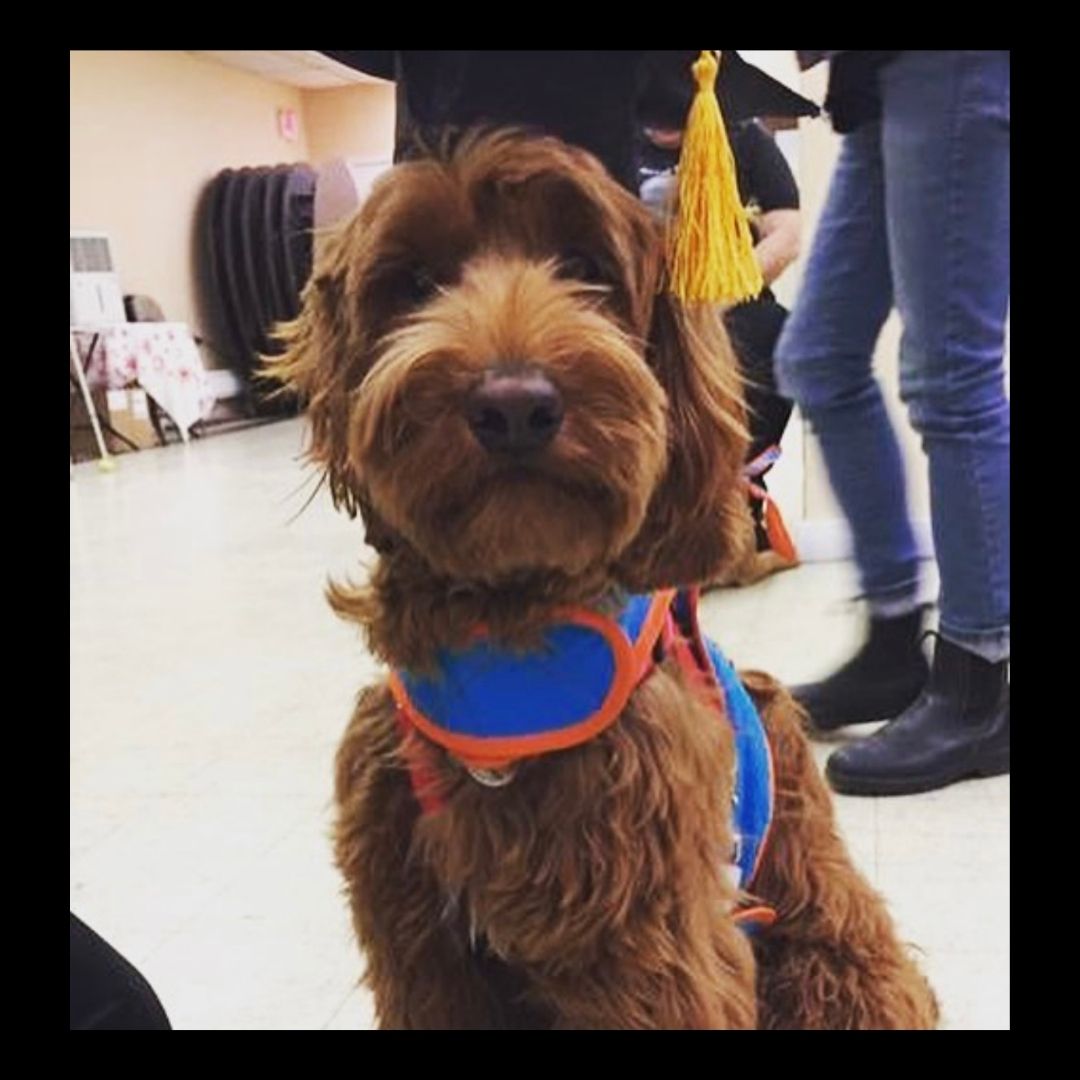 Dario
"Thought you'd like to know we had signed Midas up to be a Pet Therapy Dog and he graduated this week. He'll be visiting patients in hospitals and rehab centers with me once or twice a month for about an hour and putting smiles on a few faces. . . Everything is going great. He's the best!"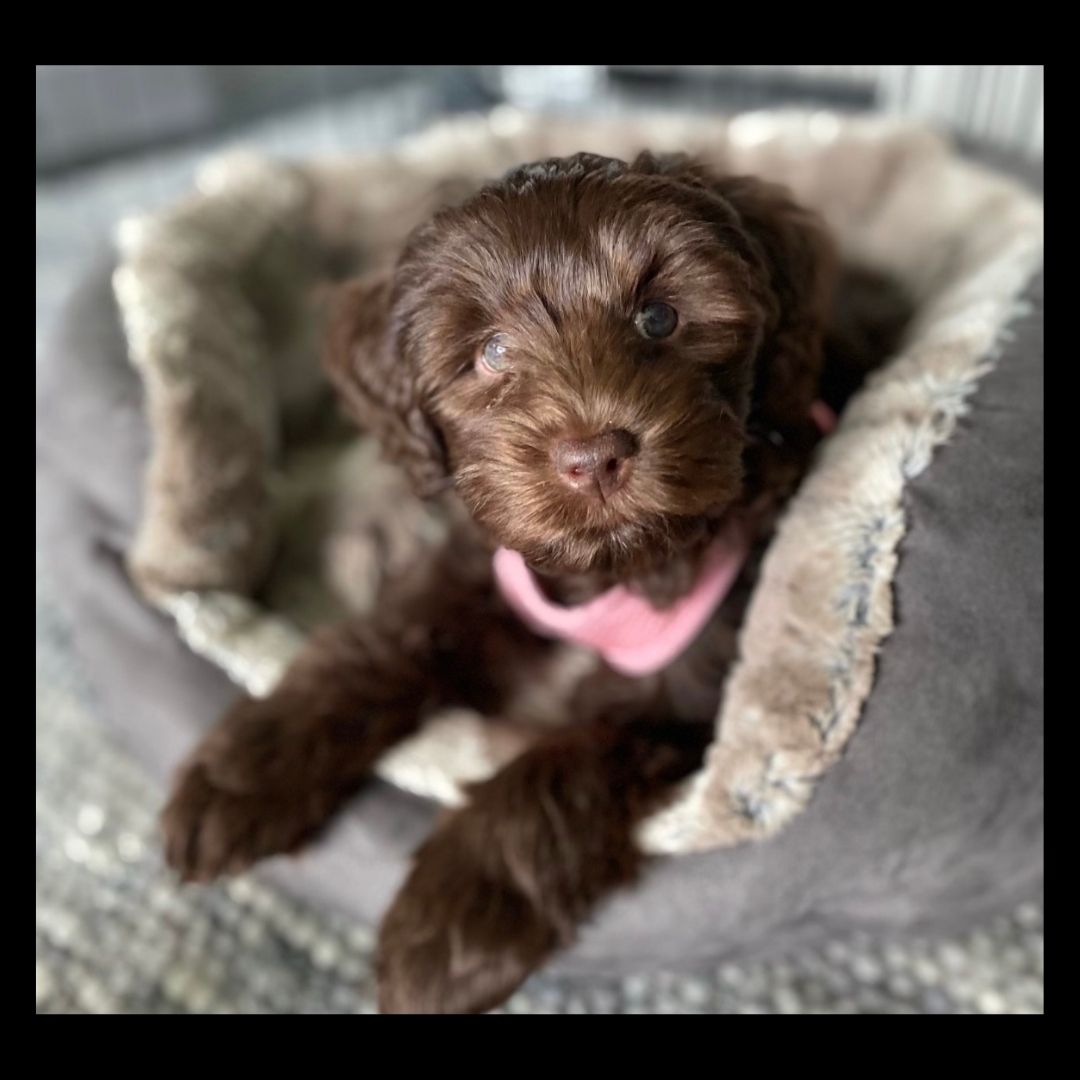 Genevieve H.
"Kona is settling in very well. Sleeping all night too! She loves her three big brothers. She is the little sister they all wanted and more! Her colours and highlights, yes she has highlights, are so beautiful with her little blue eyes! So sweet! She can 'sit,' 'lay down,' 'shake a paw,' and 'roll over' already! She is definitely a born model that's for sure!"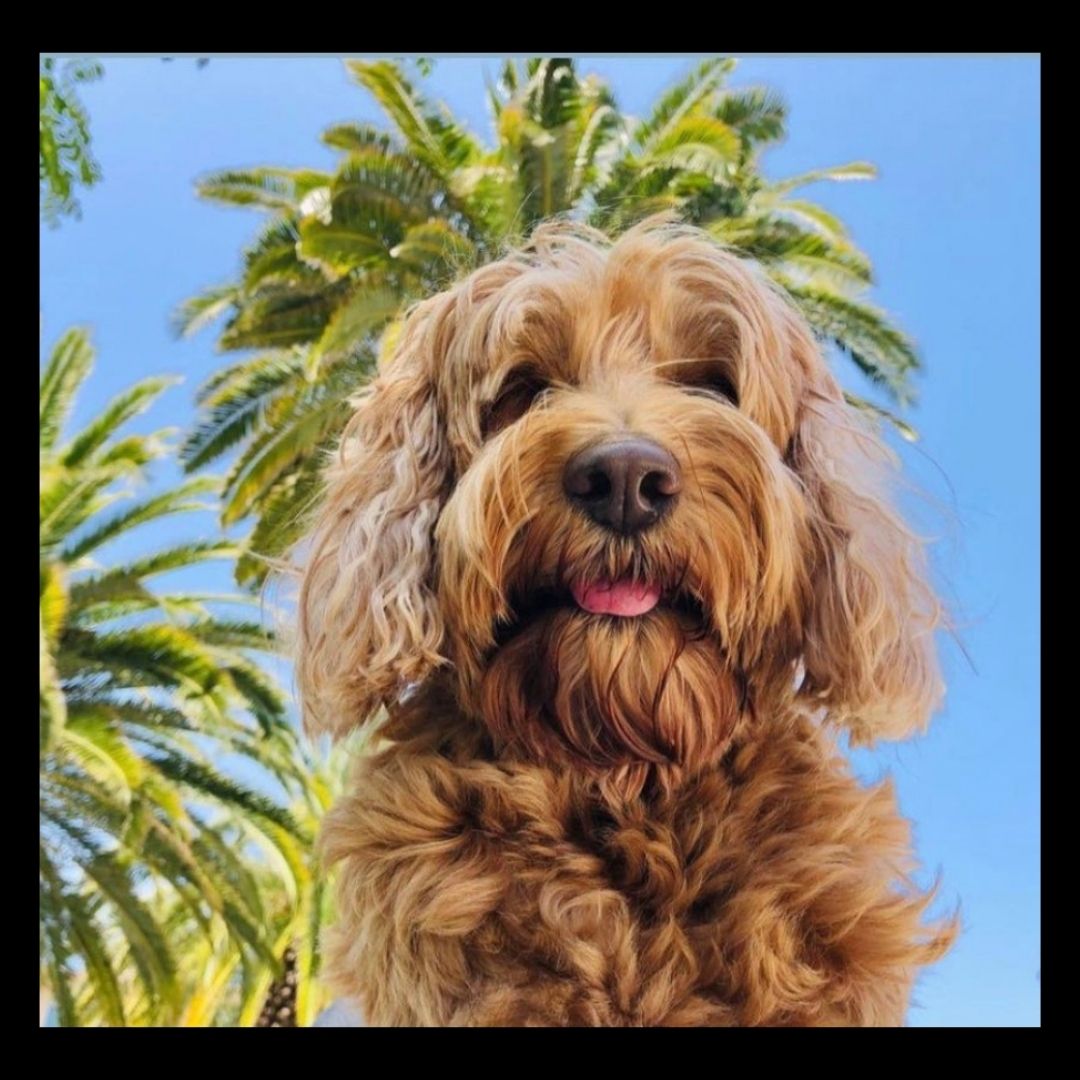 Sarah
"Dolly (born 2012 Soupy x Petunia) is 8!! I was walking her last week and someone asked how old she was…and I said 8! And they said 8 months? *laughing* she is the best thing that ever marched into our lives! She is spirited, smart, energetic, devoted hilarious. THANK YOU!"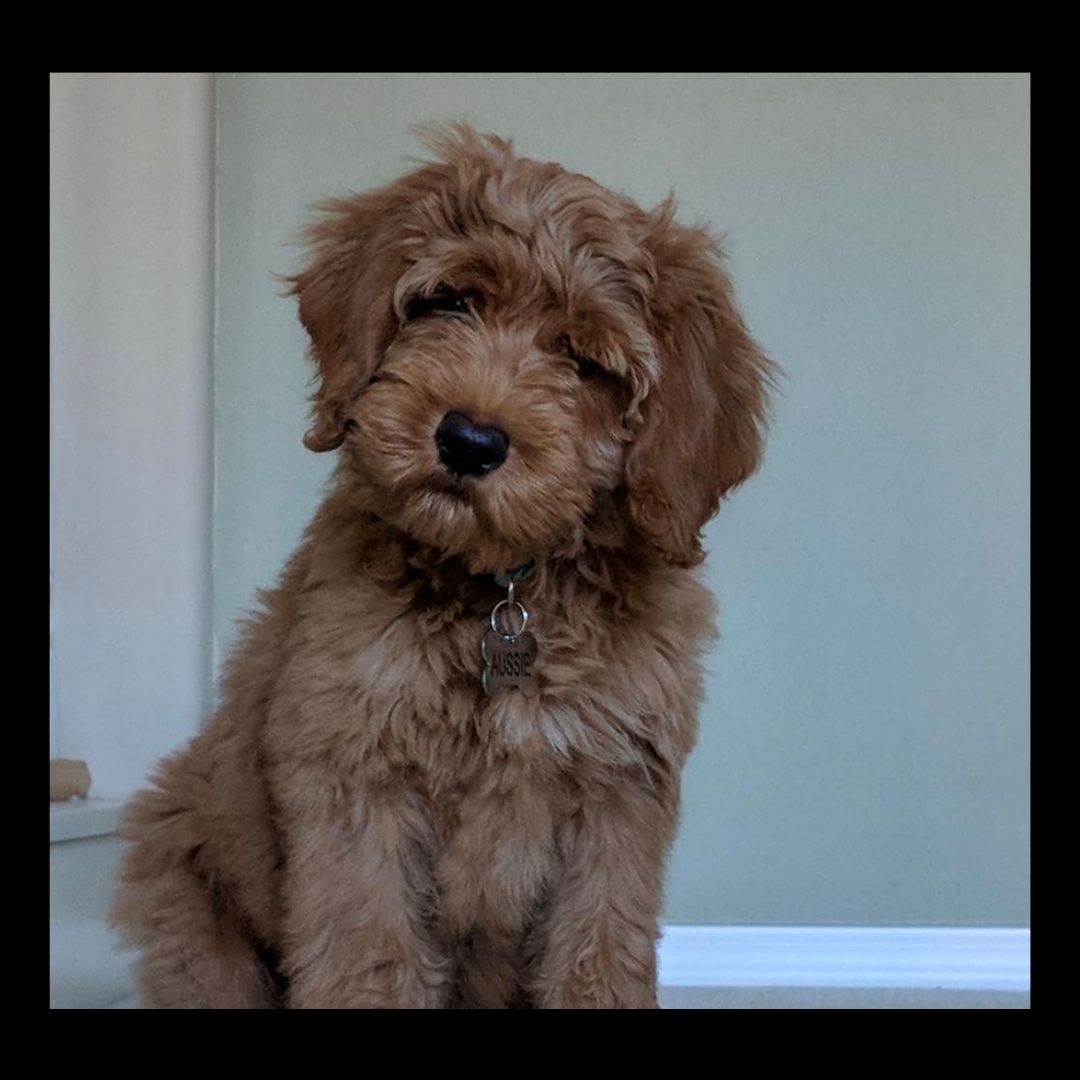 Pam P.
"Just wanted to share a couple pictures of your cute boy, Aussie! He has been a wonderful edition to our family. We are so happy we found Manor Lake to get our puppy from. We have had an unbelievable amount of comments about what a good looking puppy he is and also how soft he is!"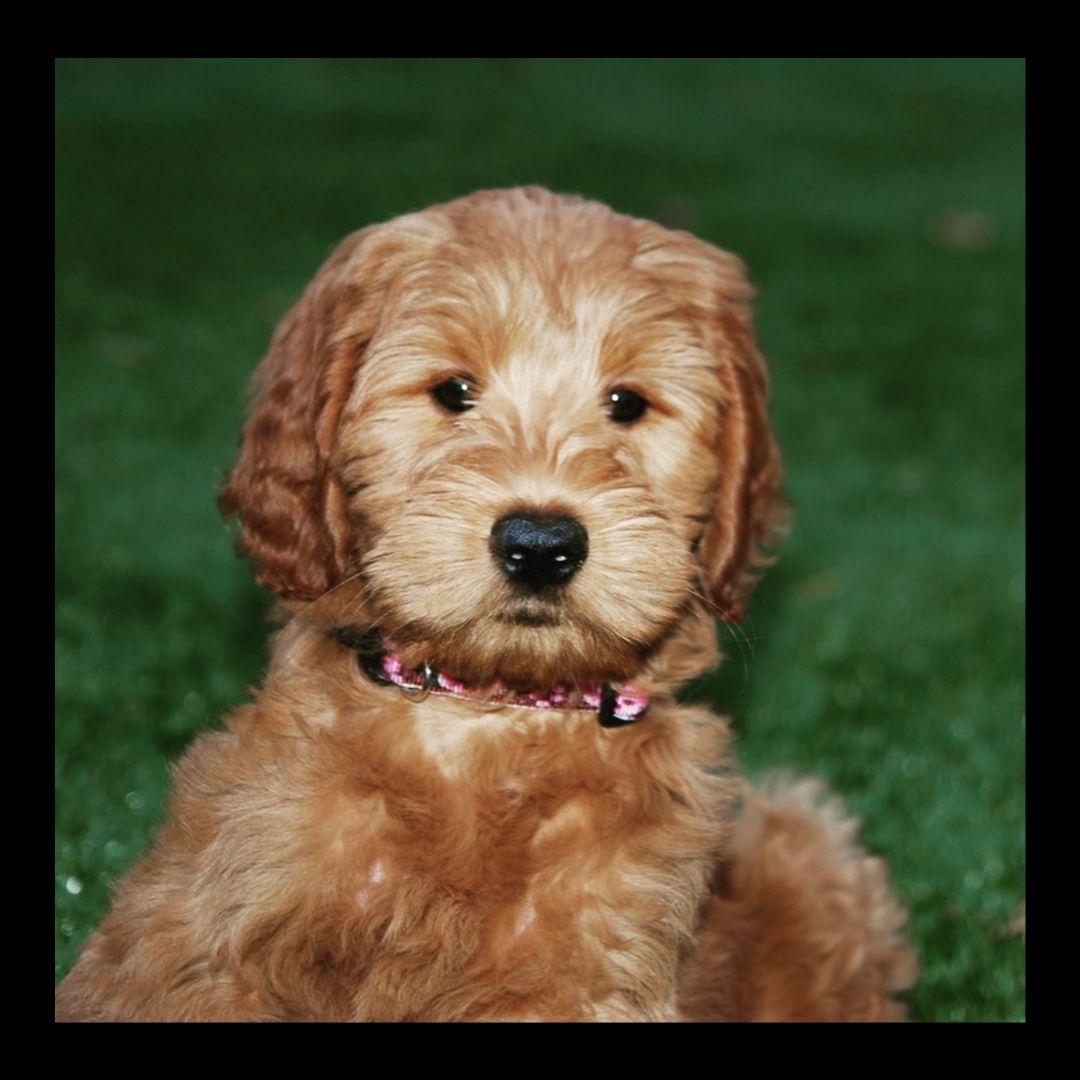 Michelle
"We have been thoroughly enjoying getting to know our new puppy, Lulu. She seems to fit right in with our family, with lots of snuggles, licks, and chases around the backyard. She makes us laugh a lot too! I had assumed that the adjustment period would take much longer, but Lulu has honestly exceeded our expectations, already learning how to retrieve and walk on a leash. We are absolutely in love!"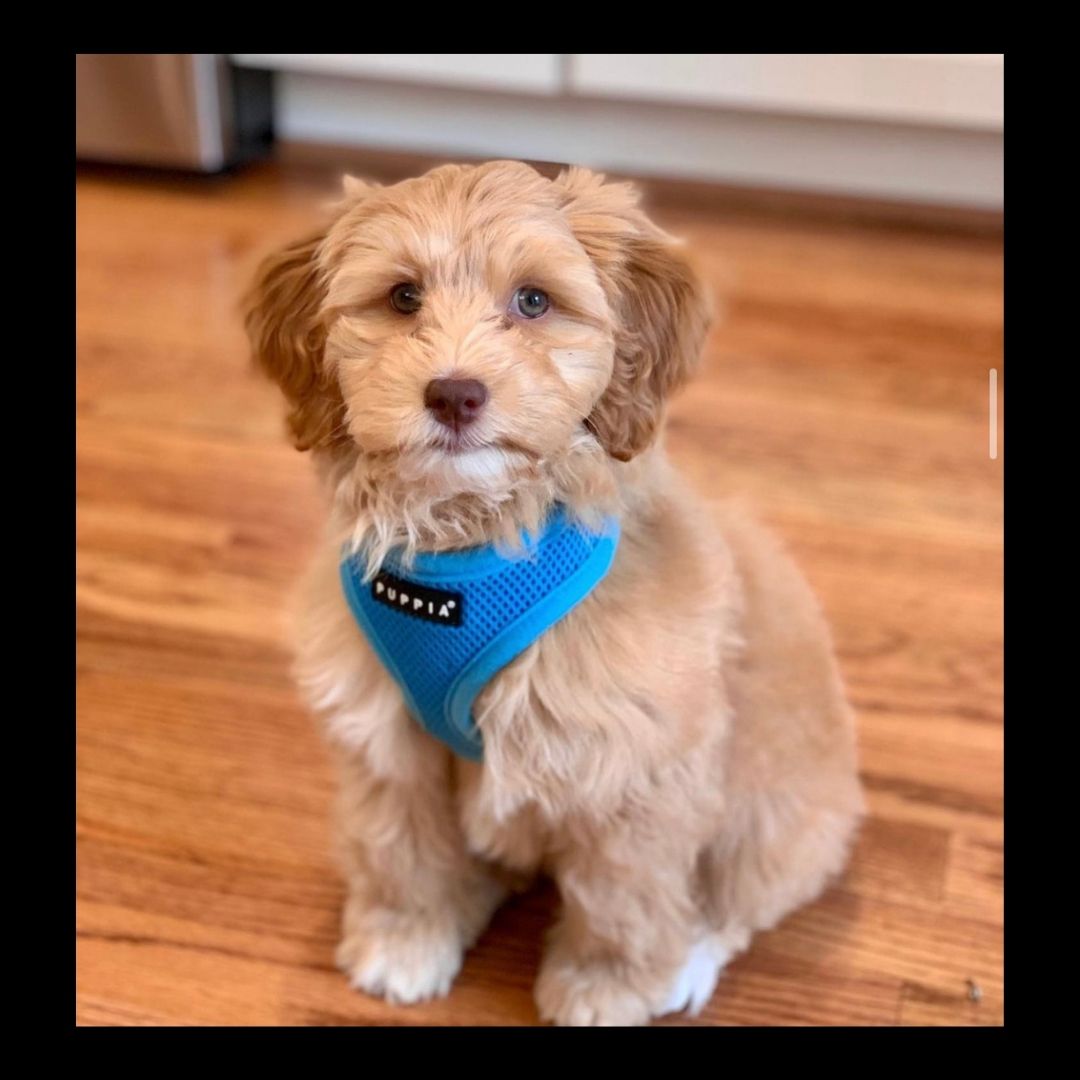 Haley B.
"She's doing great!! She loves to play fetch and she's mastered the 'sit' command. Every time we turn around she plops into a sitting position and starts wagging her tail! We love her so much!"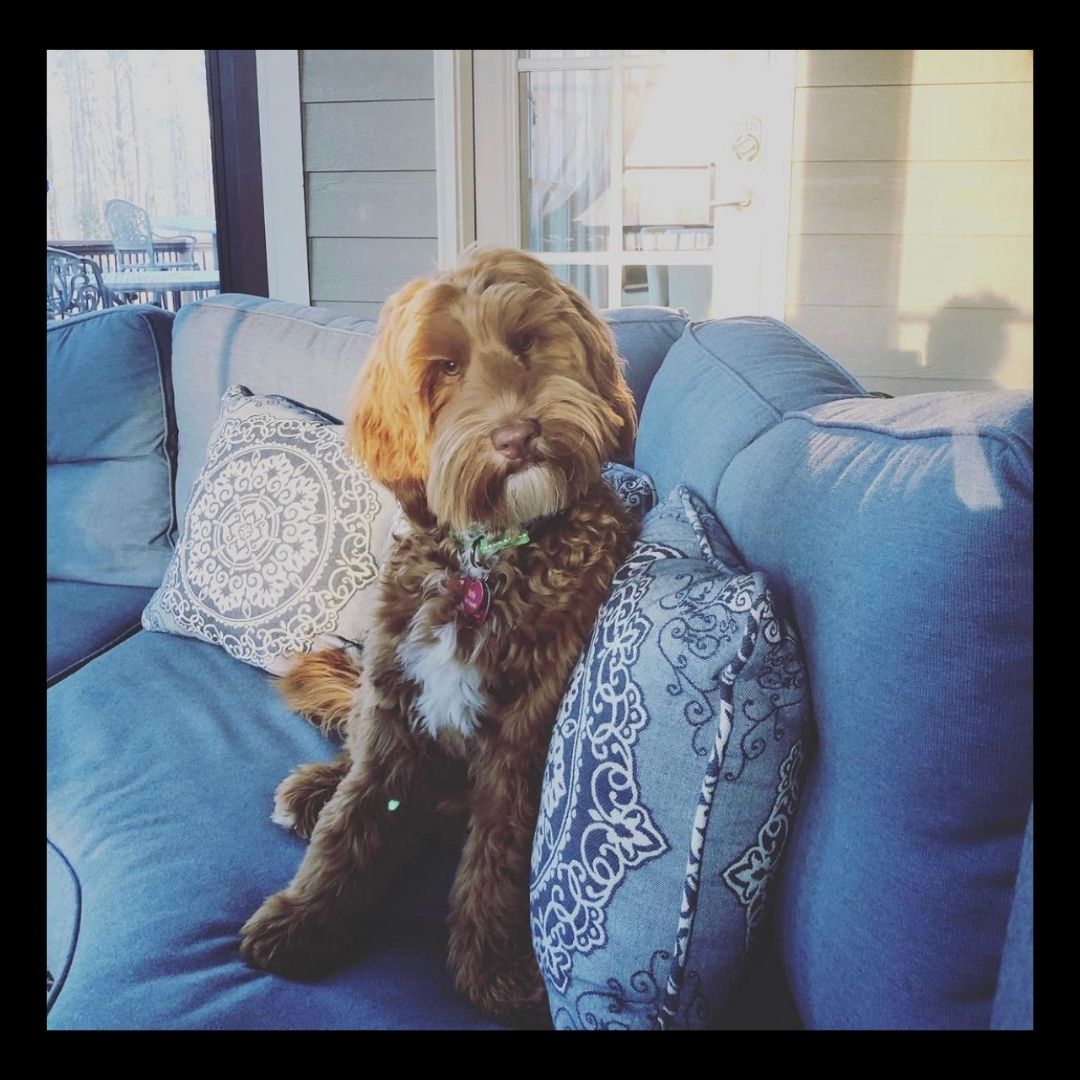 Erin
"Crazy to think it's been over 4 months since Molly entered our lives – can't remember what it was like before her! She is sweet, energetic, friendly, very confident in her little self and a complete goofball :)"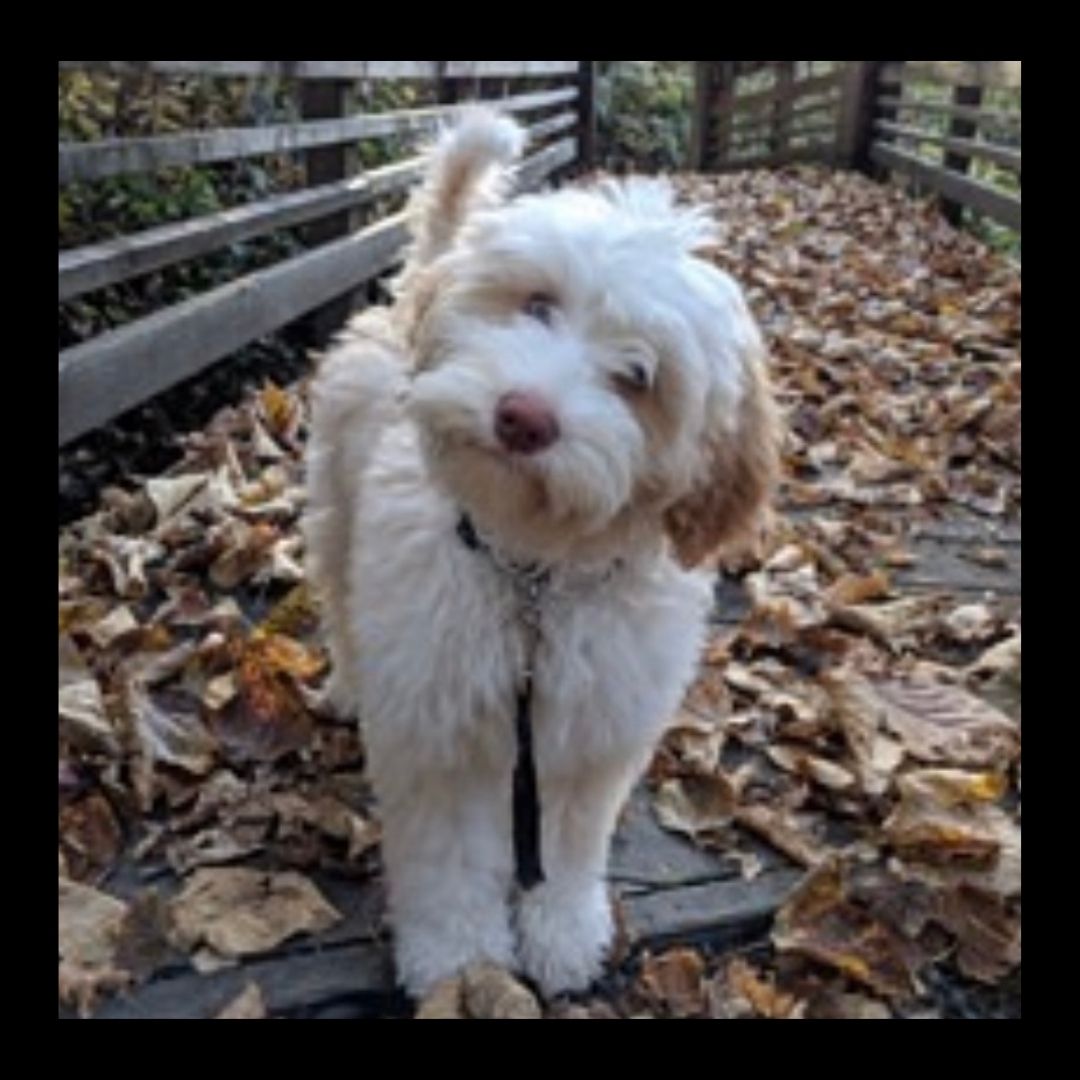 Juliette
"5 1/2 month old Daisy! She is such an adorable puppy and we love having her as part of our family. I've included a few photos of ehr so you can see how she is growing!"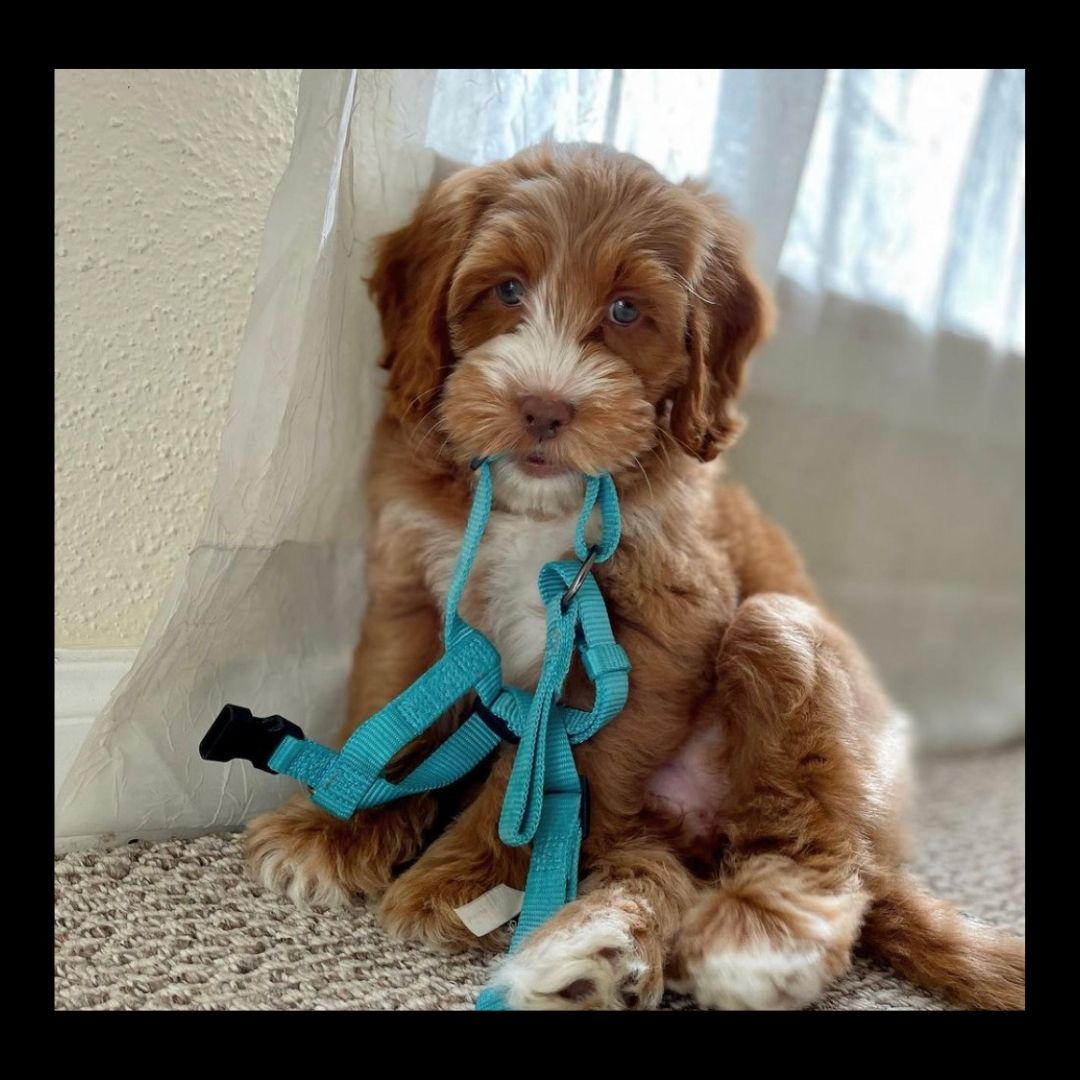 Piper
Thank you guys so much for bringing her into my life! She adjusted so well and so fast, I was shocked by how well she did!"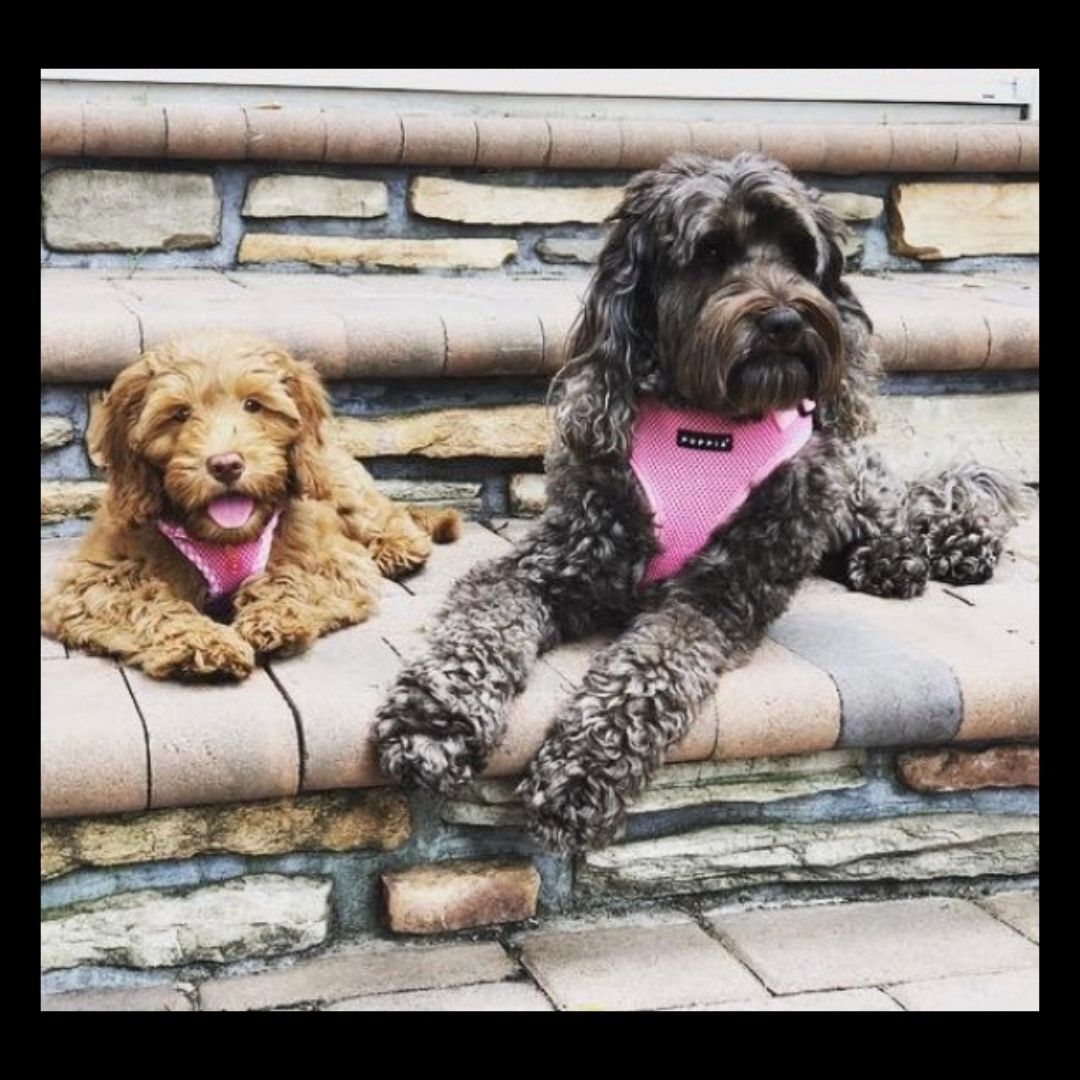 Renee A.
"Let me start by saying London is perfect. She and Ginger get along great!!! She is a beautiful red dog who is so affectionately loves, and no matter how bad her breath is, I love getting kisses from her. . . She plays and runs. Most importantly she has really become comfortable in her home. She explores the rooms and now runs confidently throughout. What I have most enjoyed is the bond between my two fur babies. London made me love Ginger even more. Didn't think that was possible. Ginger is so loving and playful with her. They get along great!! I also wanted to let you know that my vet complimented your breeding style, he said you have amazing record keeping and that you really were thorough with her health records and vaccinations. He said I went to a realllly good breeder. Thank you!!!"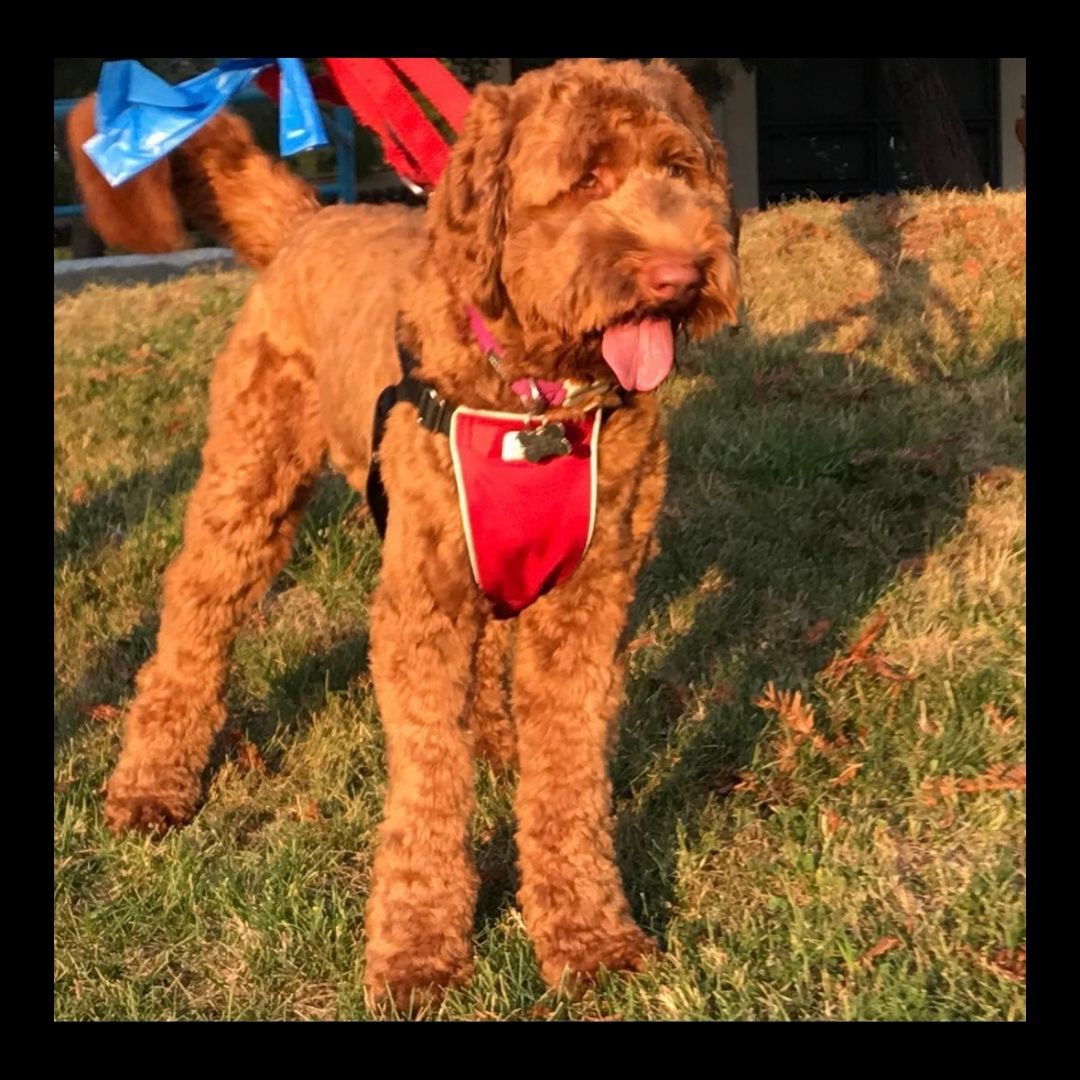 Jackie and Carlos
"It is one year today that we heard the good news about the litter from Dallas and Emmett. We named our sweet boy Giorgio, the girls call himGeorgie. He is now one year today and have enclosed some pictures for you. He isn't much for sitting still but he is quite photogeneic. He is light red/dark apricot with a light brown nose and beautiful green eyes. All of our allergic children can bury their faces in his fur without sneezing or itching! He currently likes to sleep with the oldest child but will end up in our room when she isn't home. Georgie is the most loving dog. He is genuinely affectionate and welcomes all people. He has provided companionship to our aging Westie, Lucia, we may. belooking for a companion for him next year. He loves to retrieve balls and play catch at the park. Again, we are so grateful for our loving dog from Manor Lake."
Office Hours
Mon – Thurs:  9 am – 4 pm CST
Fri: 9 am – 3 pm CST
Mailing Address
13002 Highway 6, Suite 1118 Santa Fe, TX 77510