Frequently Asked Questions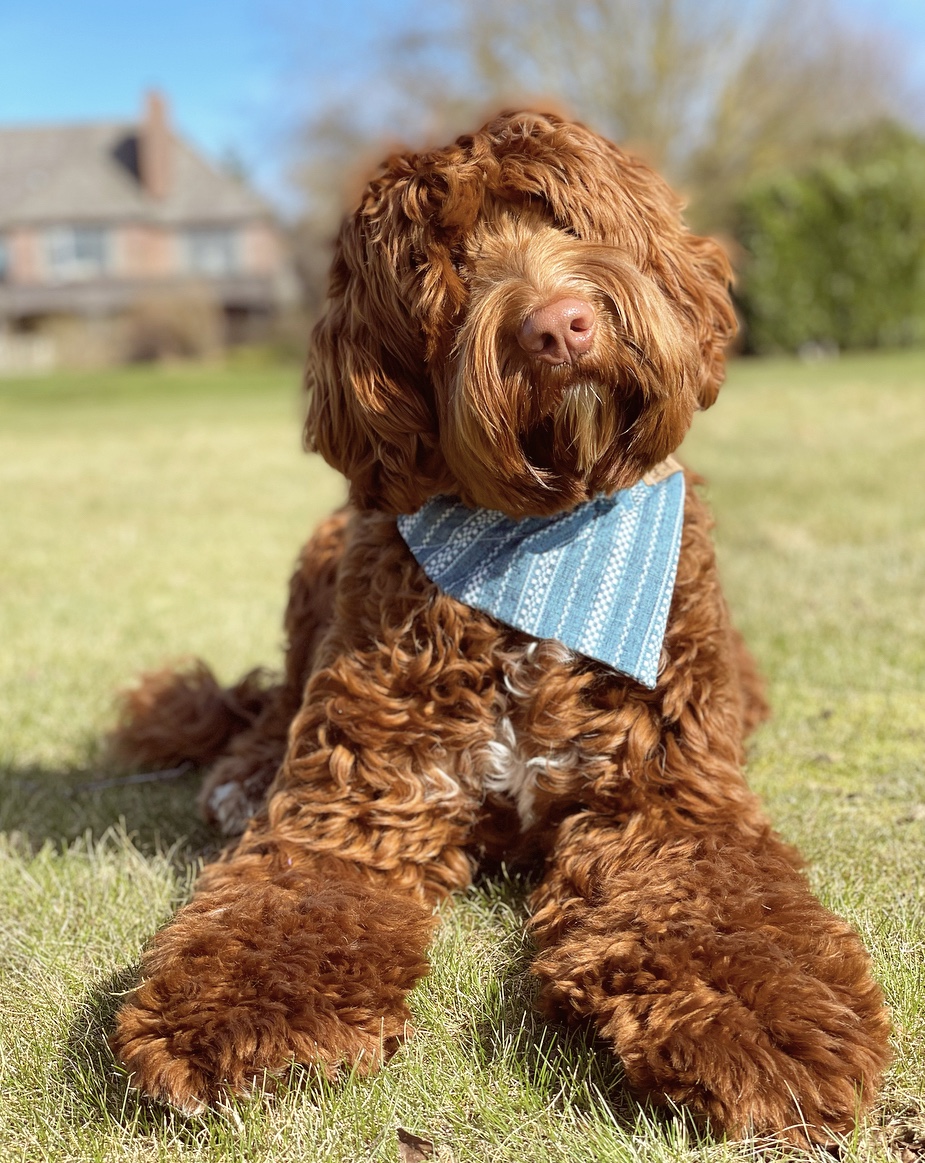 What is the price to adopt a puppy?
All of our puppies are $3,500. There is not a price difference based on gender, size, or color. We require a non-refundable $500 deposit to be added to the waitlist for a litter and will be applied to your payment. Your deposit is transferable to another Manor Lake litter and is good for up to one year.
What will come with my puppy?
When you pick up your puppy you will receive a packet containing the their vaccination and deworming records (bring this with you to your first vet appointment), you will receive your puppies 8 week wellness-exam report from the vet, their microchip number and information on how to register it in your name at buddyID.com, a small bag of Earthborn Unrefined Smoked Turkey with Ancient Grains and Superfoods, a grooming card by the ALAA. You will get lifetime support from Manor Lake Australian Labradoodles, collar and leash, information about BAXTER and Bella online puppy training school. You will be signed up for a 30 day free no-wait-period of Trupanion pet insurance. You will get a blanket that has their mothers' and littermates scent to help with transition from our home to yours. Your puppy will also have experience with baths, nail clipping, and facial trims, as well as car rides, and will be registered with the Australian Labradoodles of America Association.
Will my puppy arrive spayed/neutered?
No, your puppy will not be desexed prior to adoption. At time of adoption you will sign a contract stating you will get your puppy spayed or neutered between 6-8 months of age. You must provide proof to Manor Lake via email once your puppy has been desexed.
Will my puppy be microchipped?
Yes! Prior to adoption, you puppy will be microchipped. You will need to register their microchip number in your name. Your puppy packet will provide you with information on how to do this at buddyID.com or over the phone.
What should I expect the first week of bringing home my new puppy?
The first 24 hours of bringing home your new puppy should be set aside as time for your puppy to adjust to your home and bond with you and your family. Your puppy might jump right into your family's routine with little transition time, or it may need additional time to adjust. It is very normal for your puppy to be up at times during the night crying in their crate as they are getting used to being away from their family and friends. Take this first week to nurture, love, and bond with your new family member. This does not have to be all play all the time. Spending quiet time cuddling also works wonders to create a loving and safe environment and helps your puppy bond with you – this first week is essential! For the first week the most important things are to make your puppy feel safe and loved, to help your puppy learn its new name, and to teach it where to potty at your home. These dogs are very smart and eager to please, so with consistency they will learn quickly. We believe in positive reinforcement in puppy training. Loud noises or physical interference in training can detract from bonding with your puppy.
How much and how often should I feed my puppy?
Your puppy should be offered food and water from approximately 7:00am to 5:00pm. This is called the "free feed" method and works best with our puppies and dogs. Australian labradoodles are not known to be overeaters and will graze and eat only when they are hungry. Your puppy has been eating Earthborn Unrefined Smoked Turkey with Ancient Grains and Superfoods dog food. Upon arrival home with your new puppy, you need to make sure your puppy is eating and drinking. If not, their blood sugar can drop quickly and they can become dehydrated. If they seem uninterested in their kibble, you can add hot water to soften it, give them canned albacore tuna in water (once or twice), or some Evanger's chicken and rice canned food. Loss of appetite can be normal when your puppy is transitioning into their new home.
How soon can I bathe my puppy?
You can bathe your puppy as soon as you want to. We recommend a mild oatmeal shampoo, Baby Dog shampoo for puppies and sensitive dogs by Crazy Dog, as it is gentle and has a long lasting scent.
Please contact us with any other questions
Office Hours
Mon – Thurs:  9am – 4pm CST
Fri:  9am – 3pm CST
Mailing address
13002 highway 6, suite 1118 Santa Fe, Tx 77510